Staff members: Mr Fotheringham, Miss Farquhar and Mr Delaney
08/04/2019
We're here!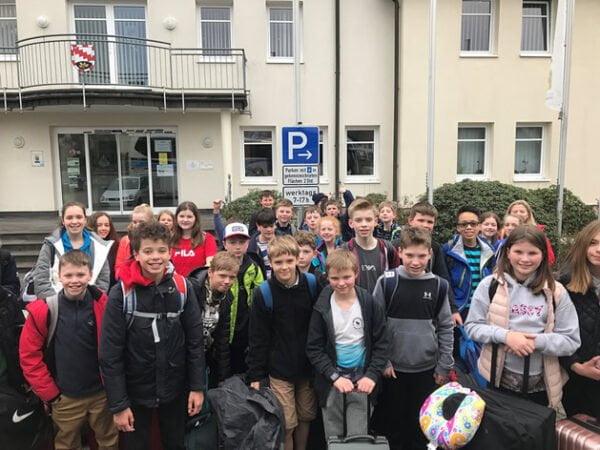 37 Junior 2 and Form I pupils set off from Dollar Academy this morning and travelled to Hull to catch the overnight ferry to Zeebrugge. After a calm ferry, our journey to Germany continued and we arrived in Ulmen on Tuesday evening. We were then welcomed by the German families who will be hosting the pupils until Sunday.
10/04/2019
River Rhein.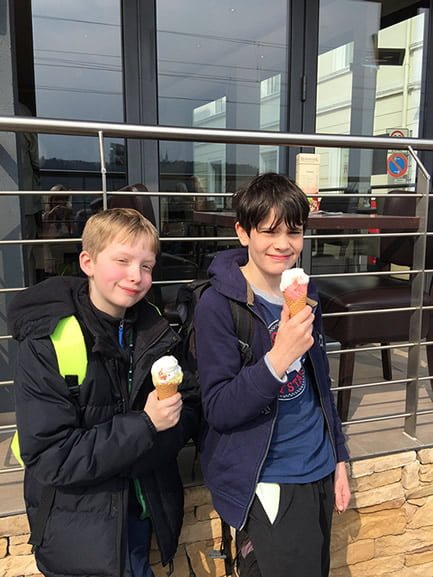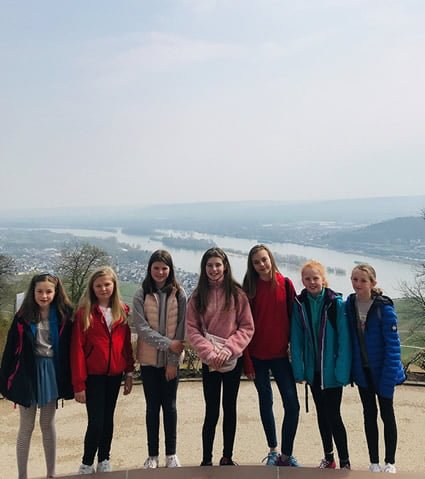 We travelled to the river Rhein, taking in the beautiful scenery and hearing about the legend of Loreley. We visited the Loreley statue and enjoyed some time down at the riverside.
Afterwards, we travelled to Rüdesheim where we hopped on cable cars to take us to the hilltop. Here, we took in more of the fabulous views of the Rheinland, before enjoying our lunch. After returning to Rüdesheim's old town, everyone enjoyed an ice-cream stop!
On the journey home to Ulmen a murder mystery was underway, with our amateur sleuths competing to see who could crack the case.
11/04/2019
Klotten Freizeitpark.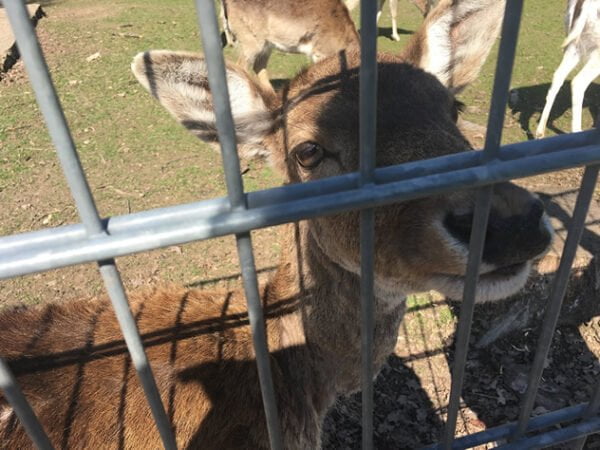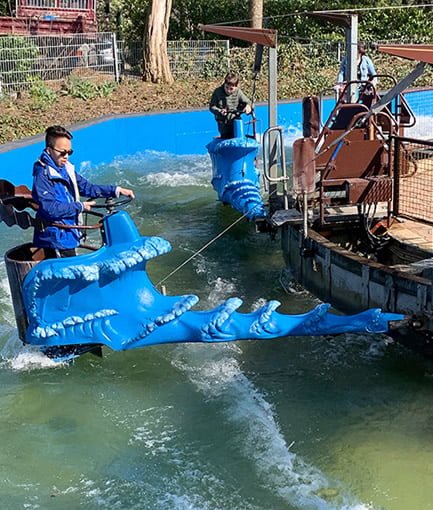 This morning we went swimming in Cochem's Moselbad, before enjoying a picnic lunch in the sunshine on the banks of Mosel. As the sun shone down, a number of the pupils successfully challenged Mr Delaney to a game of chess.
In the afternoon, we spent time at Klotten Freizeitpark where the pupils fed deer, bears and other creatures in the adventure farm. Everyone also had the chance to enjoy some mini rollercoasters and water rides.
During the evening, our first eleven – led by Mr O'Donnell and our coach driver Gavin – played a select Fortuna Ulmen side. They were cheered on by the other pupils and secured a 4-1 victory with Clara Pillans voted as player of the match!
12/04/2019
Phantasialand Theme Park.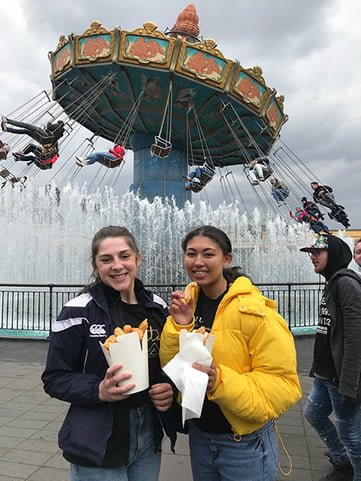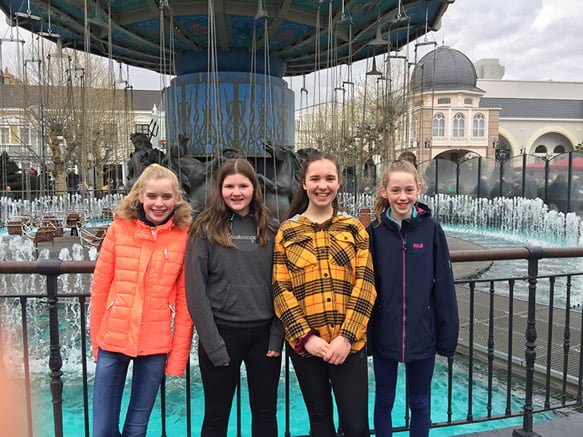 Today, we travelled to Brühl and spent the day at Phantasialand Theme Park. This is always the highlight of the week for many pupils and this year proved no different!
14/04/2019
The weekend.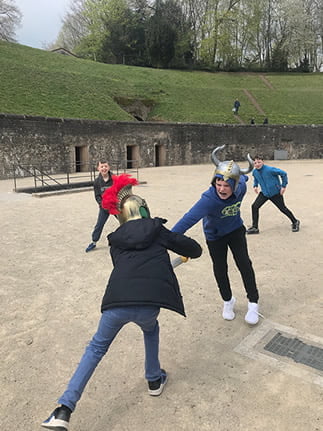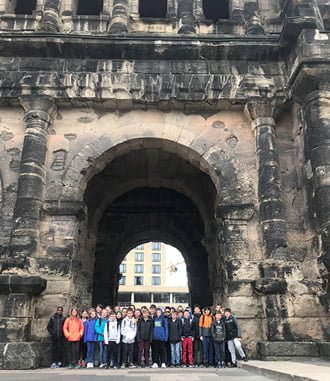 On Saturday, we went to Trier, Germany's oldest town to explore and shop. We then visited the Roman amphitheatre where we had a re-enactment of a gladiator duel! In the afternoon, we went to Germany's formula one race course, the Nürburgring, where pupils enjoyed the 4D cinema, interactive exhibits and learned about the history of the race course.
On Sunday, we travelled to Cologne and saw the historic cathedral before continuing on our journey towards Zeebrugge.