Staff members: Steve Young and Emma Clarke
29/05/2019
We're here!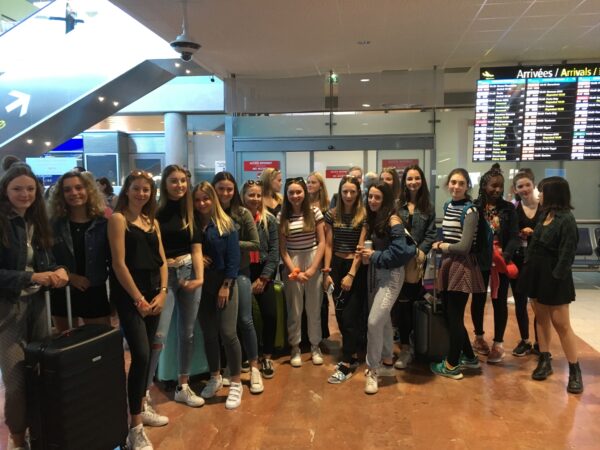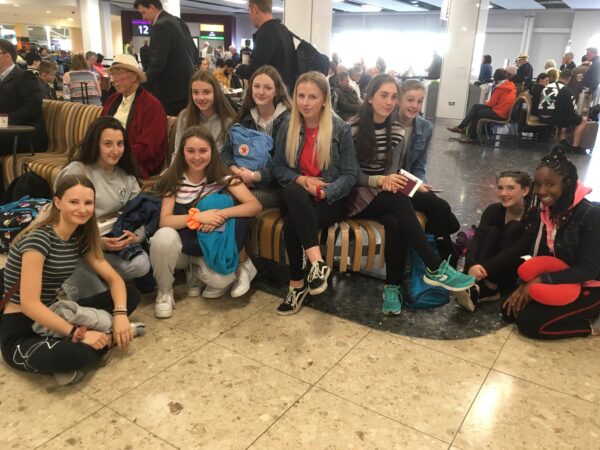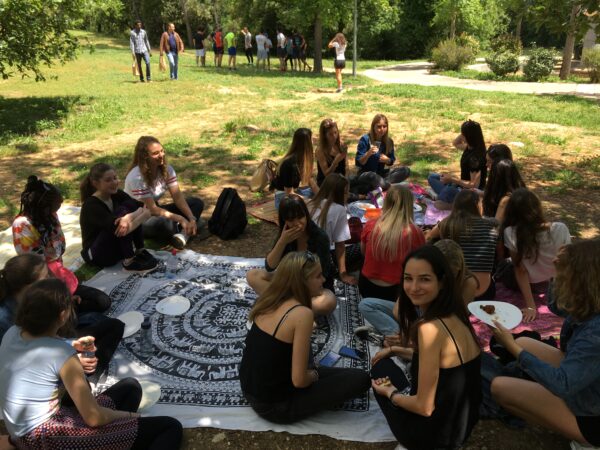 Ten Form III pupils met at Edinburgh Airport early this morning to catch a flight to Côte d'Azur to take part in the French Exchange with our partner school at the Centre International de Valbonne.
After a relaxing and pleasant flight we were warmly welcomed at Nice Airport by Mrs Gina Bethell (host school organiser) and the host families. We were then transported to the Centre International de Valbonne where we enjoyed a picnic lunch at the Parc des Bouillides in the sunshine and under the shade of the trees.
The Dollar pupils were given a guided tour of the CIV and then had a French lesson before meeting up with their correspondents and heading home for their first evening with their host families. Tomorrow the pupils will be spending the day with their host families as it is a public holiday here in France.
We will then be heading to Nice on Friday.
30/05/2019
Day 2…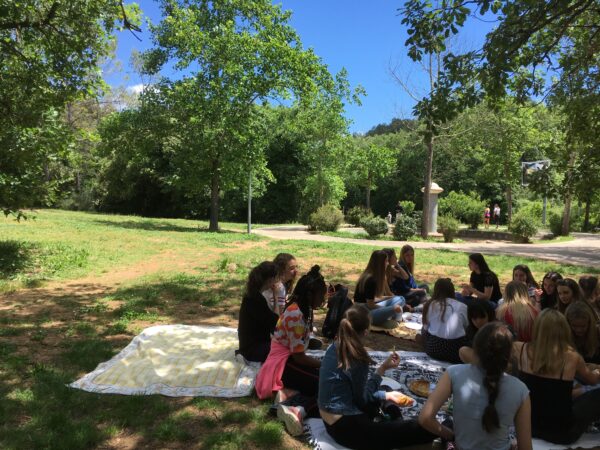 Today, the pupils spent the day with their exchange partners and host families as it is a public holiday in France.
The pupils are excited to be visiting Nice tomorrow. Highlights of this will include sightseeing, a guided tour of the Museum of Modern and Contemporary Art, lunch at Colline de Château, la Coulée Verte, dinner and then heading to the theatre.
À demain!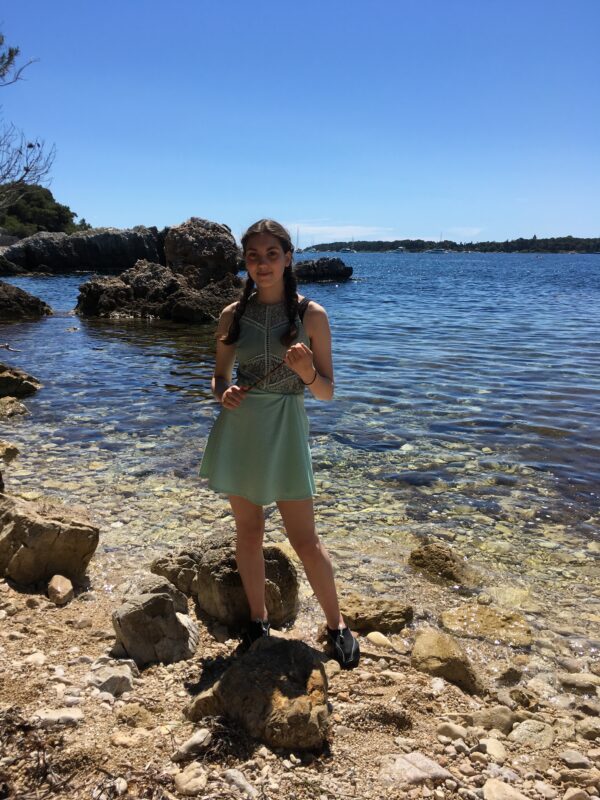 31/05/2019
Day 3 – A Visit to Nice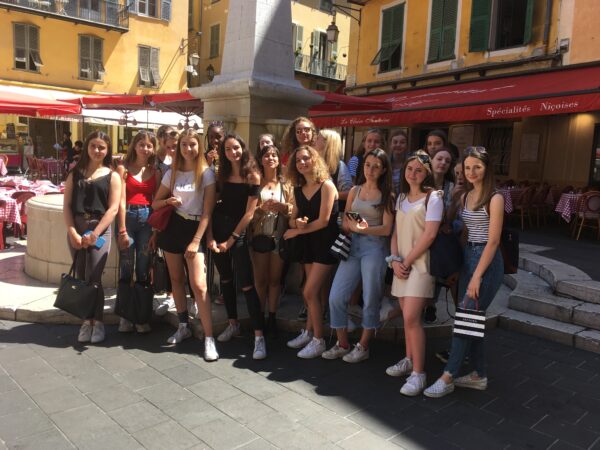 Today we have had a busy day exploring Nice. After meeting at Place Bermond in Valbonne the Dollar pupils and their French correspondents boarded a bus to Nice. Upon arrival in Vieux Nice the girls went in groups with their exchange partners to be shown around and to explore the old parts of the beautiful city.  After enjoying meandering through the old narrow streets there was time for a group photo and then we made our way up to the Parc de la Colline du Château to enjoy panoramic views of Nice and a picnic lunch.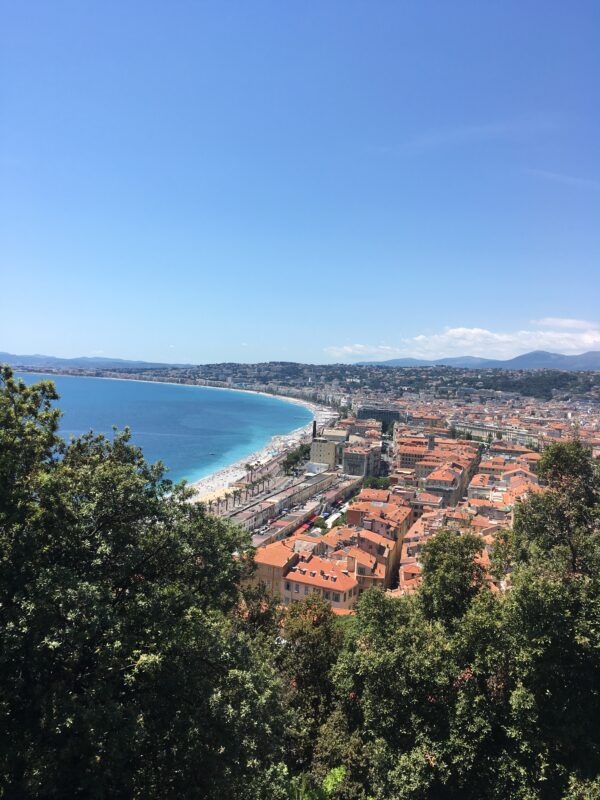 After lunch we headed down to into the heart of the city to the MAMAC (Musée d'Art Moderne et d'Art Contemporain) for a guided tour to see works by Yves Klein and Niki de Saint Phalle. The pupils were then able to explore and appreciate different works of art at their own leisure.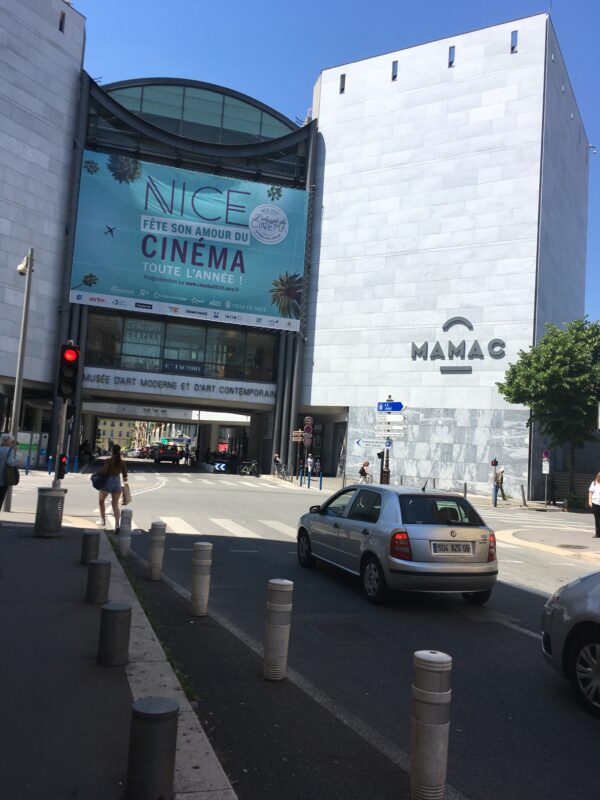 We then headed back into Old Nice to be treated to a delicious ice cream and then wandered over to the Coulée verte to stroll amongst palm trees, plants, flowers and grassed areas. It was soon time to head to the local restaurant for our dinner and to sample some delicious cuisine niçoise before walking to the theatre for a performance of 'Songe d'une nuit d'été'.
The pupils enjoyed a day packed with history, culture, art and sightseeing on the French Riviera.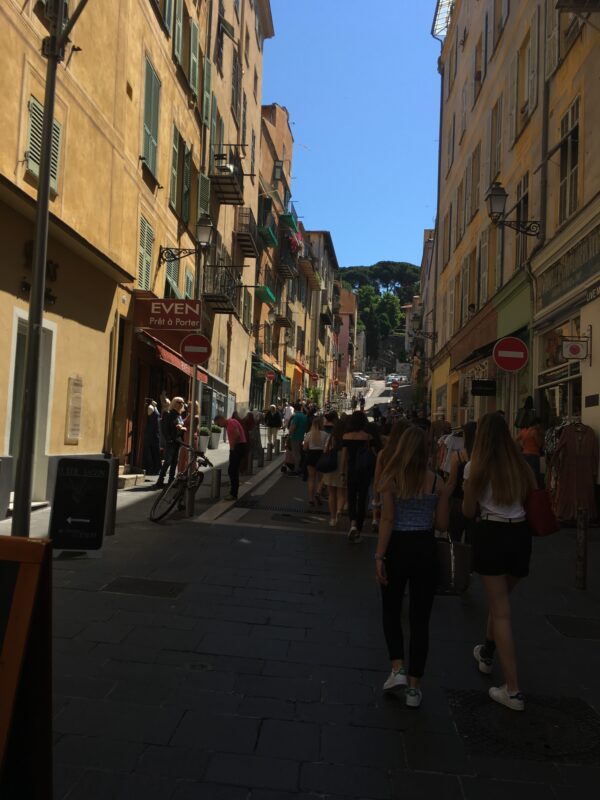 The girls will spend the weekend with their host families and they are looking forward to exploring different areas and enjoying all that the Côte d'Azur has to offer. We are looking forward to hearing about their experiences on Monday when we see them at the Centre International de Valbonne for a day at school having lessons with their correspondents and a French lesson.
Bonne nuit!
01/06/2019 – 02/06/2019
Day 4 &5 – Host Family Time
The pupils spent the weekend practicing their French and exploring the local area and further afield with their host families. Under clear blue skies and warm sunshine there were visits to Antibes, Estérel and Grasse, including the Parfumerie Fragonard. The girls also had time to relax in their beautiful surroundings and to go shopping with their correspondents.
03/06/2019 
Day 6 – Lessons at the CIV
Today the pupils have been in school and experienced different lessons with their correspondents as well as having their own French lesson as a Dollar group. They have seen many differences between life as a Dollar pupil and as a student at the Centre International de Valbonne. It has been a day full of linguistic challenges and cultural enrichment.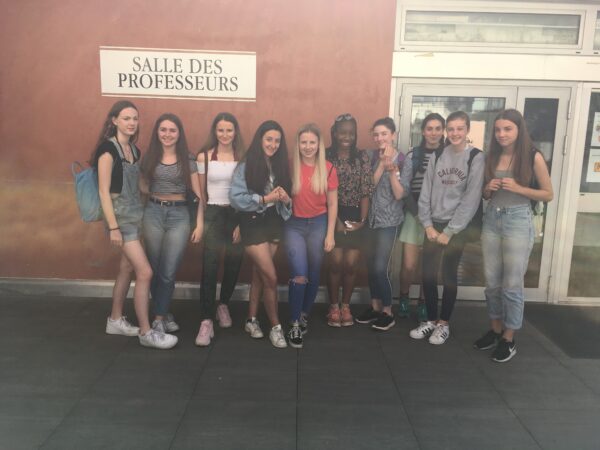 Tomorrow we will be heading to Monaco by train from Antibes to visit the Prince's Palace and the Oceanographic Museum, as well as to experience life in the the world's second smallest country, with only 2 square kilometers in total land area.
À demain!
04/06/2019 
Day 7 – Monaco
This morning we met at the Gare d'Antibes to catch the train to spend the day exploring the Principality of Monaco. The double-decker train took us along the Côte d'Azur through towns and tunnels until we arrived at the Gare de Monaco Monte-Carlo.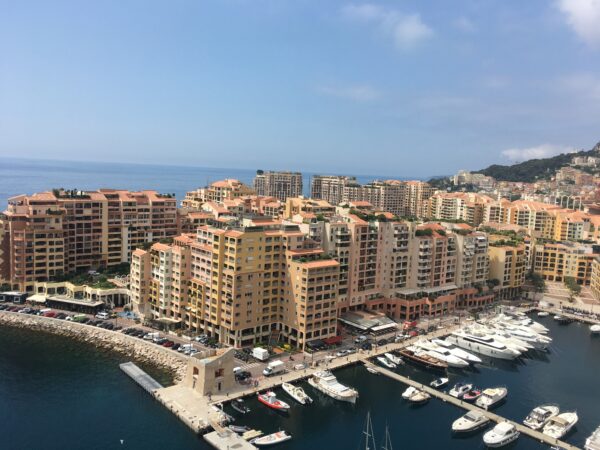 Upon arrival we made our way up to the Prince's Palace and had some time to buy souvenirs before enjoying a visit of the palace with audio guides. This was followed by a walk to the cathedral where Prince Rainier III and Grace Kelly are buried. Afterwards, we headed to the Jardin Exotique de Monaco to have lunch and then spent some more time exploring Monaco.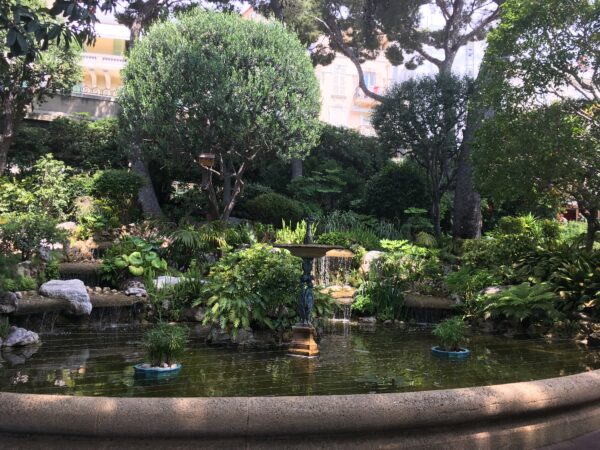 Our last afternoon was spent at the Musée océanographique de Monaco where the pupils got up close to the flora and fauna of the Mediterranean with the touch tank. We then took the bateau bus from Monaco-Ville to Monte-Carlo and headed up to see the Casino de Monte-Carlo.  It was soon time for the pupils to head back to the Gare de Monaco (after some last-minute shopping) to catch the train back to Antibes for their last evening with their correspondents and host families on the French Riviera.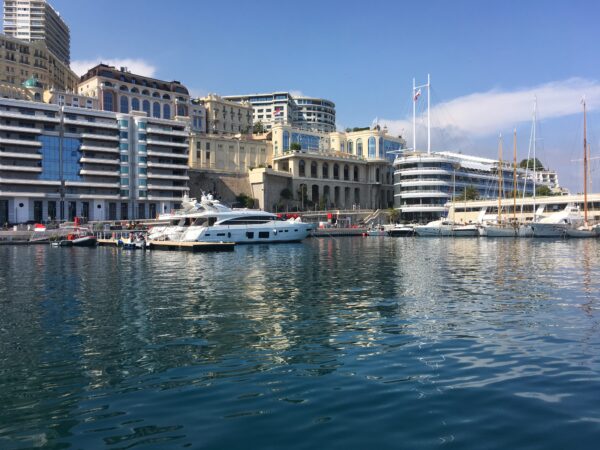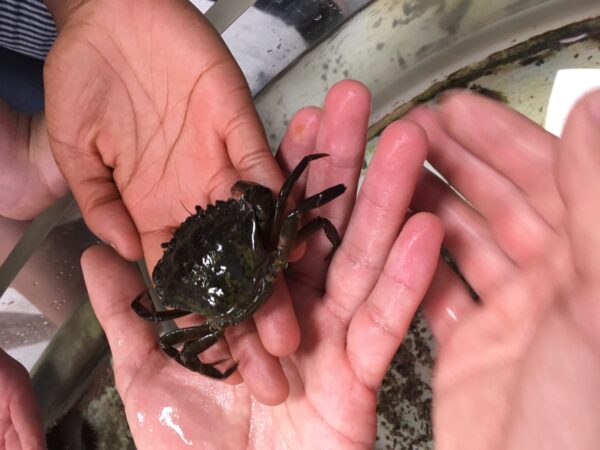 Tomorrow morning we will be heading home after a wonderful week. A huge thanks must go to Mrs Gina Bethell from our partner school for all her hard work putting on such a wonderful programme that has benefitted the pupils both linguistically and culturally. To all the host families, thank you for your warm welcome and all you have done to make the trip such a success.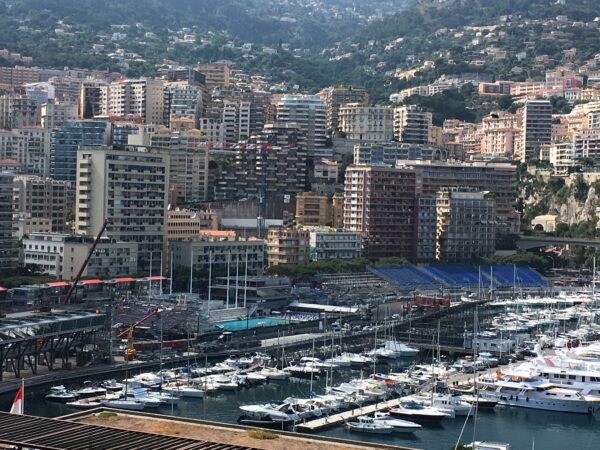 We are looking fo welcoming the students from the Centre International de Valbonne next week for the Scottish leg of the exchange programme.
À bientôt!