03/06/2019
We're here!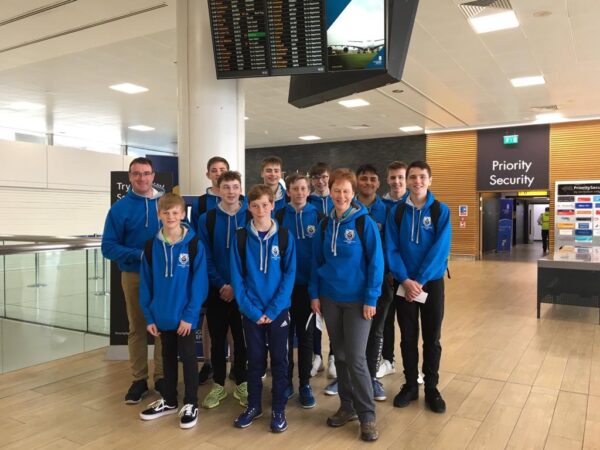 After a very smooth journey, we arrived early, to a sunny Toronto. It was only a short bus ride to our residence where we checked in for a quick freshen-up. Having gained 5 hrs it was a lovely evening for a short walk to the restaurant where the boys feasted on fajitas, burgers, wings, fish and chips and sausage and mash.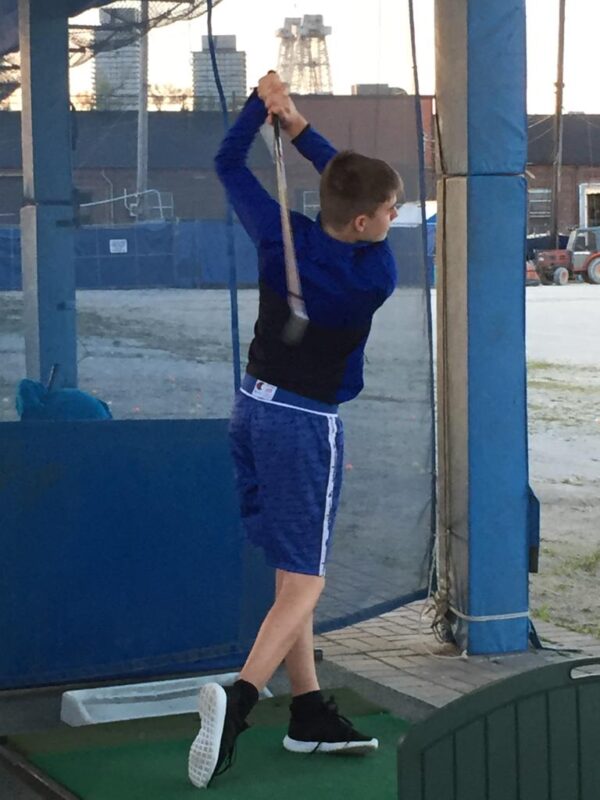 After dinner we moved on to the driving range in the regenerated dock area for a bucket of balls before making our way back to the residence. After a brief reminder of the itinerary for tomorrow we were all looking forward to a good nights sleep.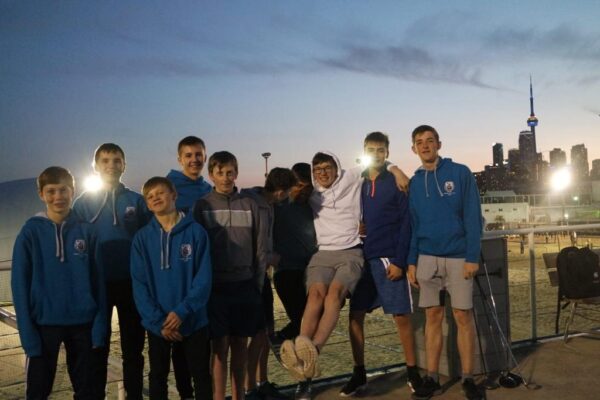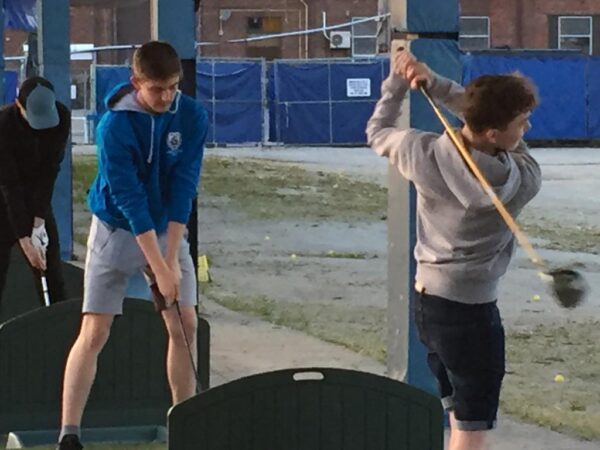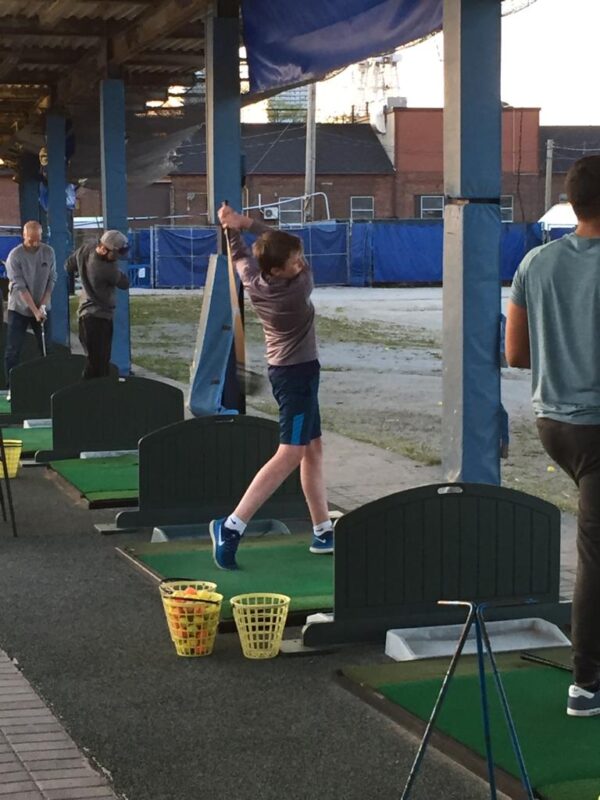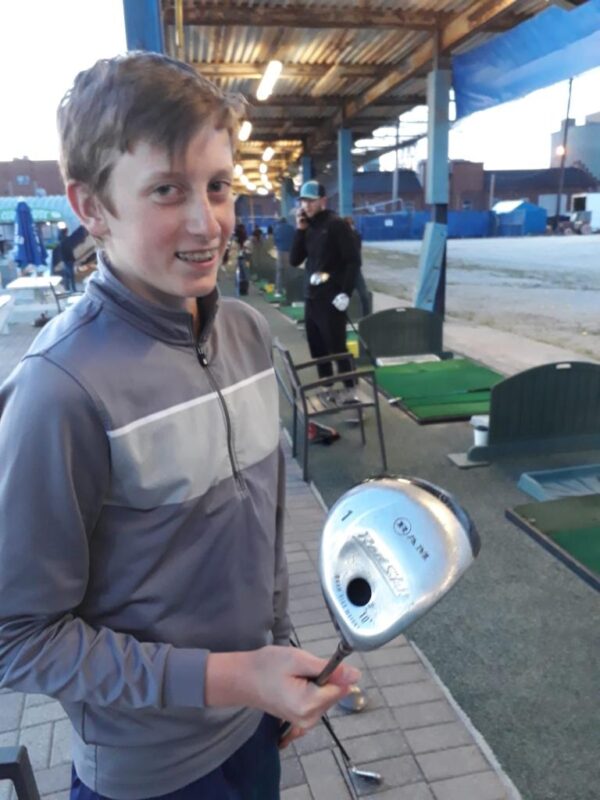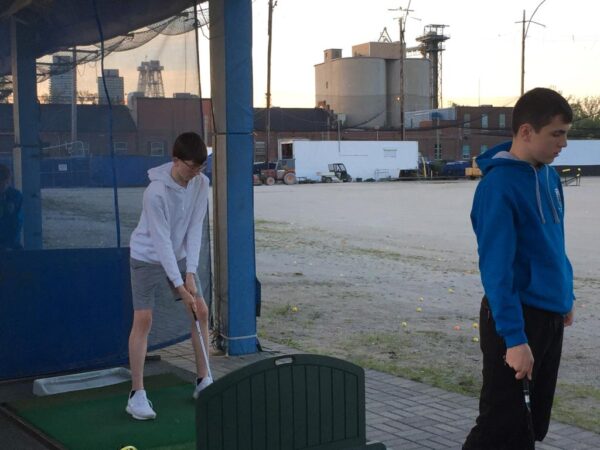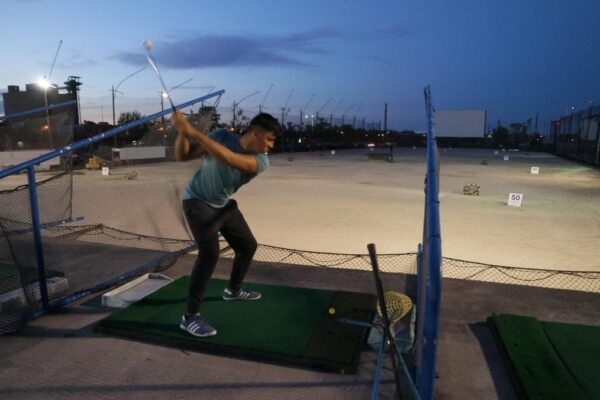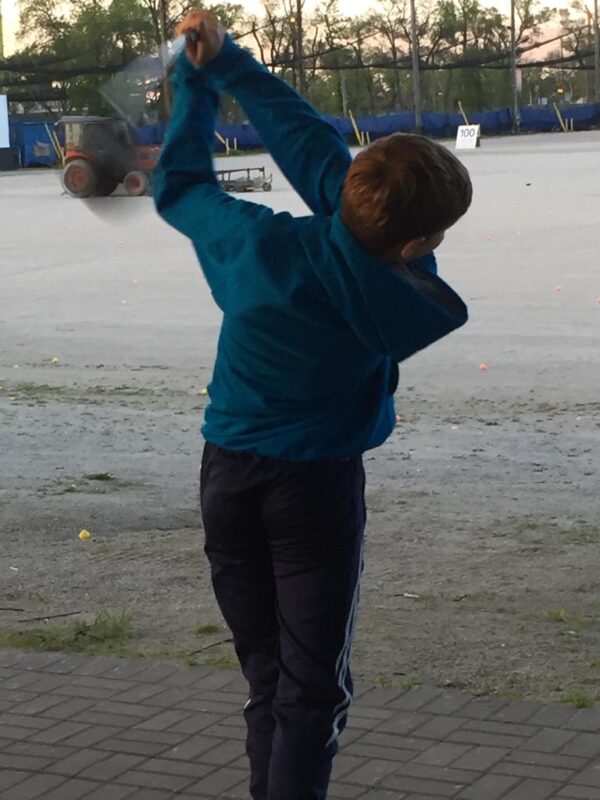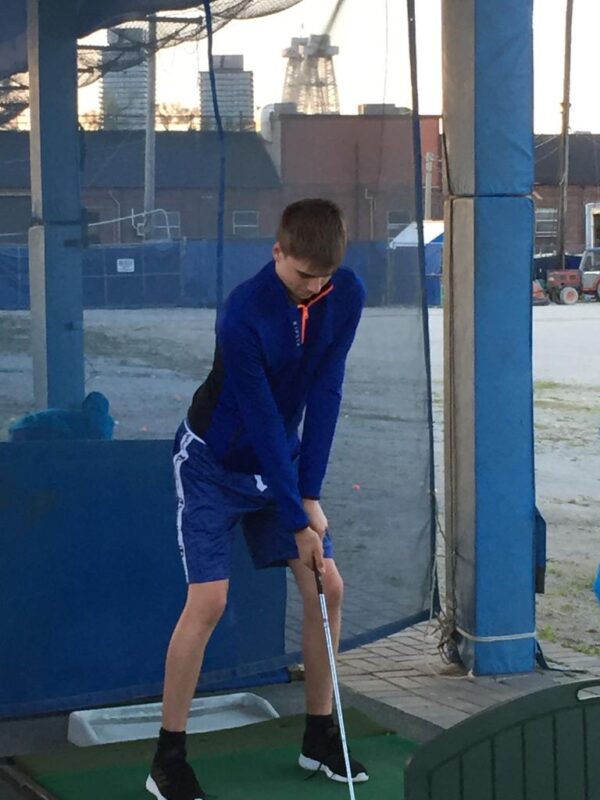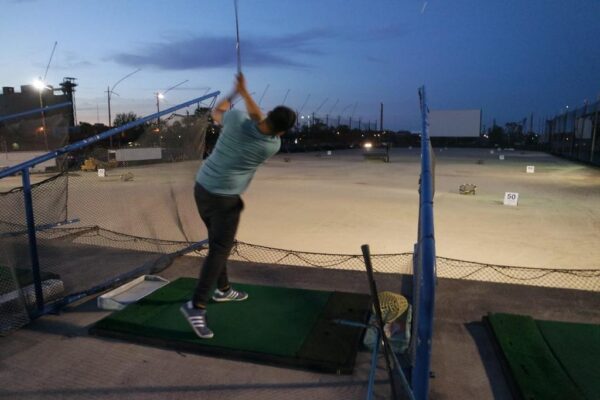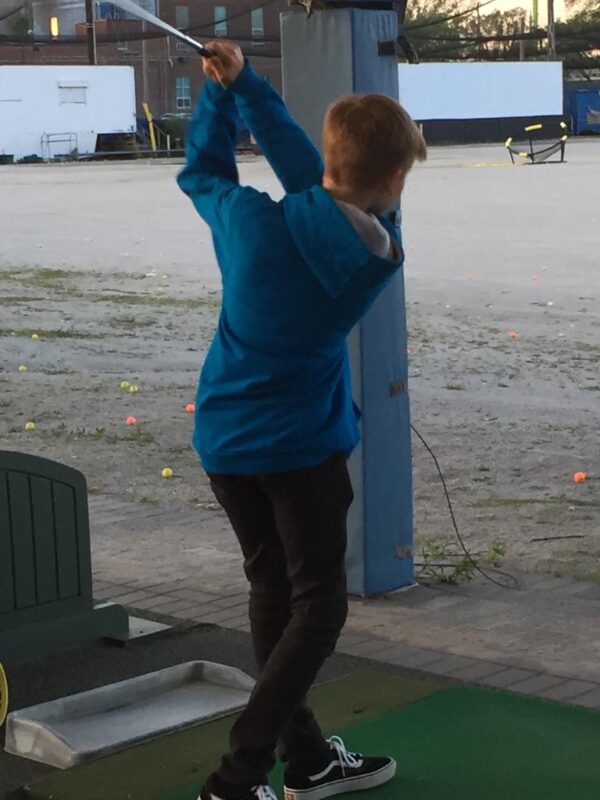 04/06/2019
Day 2!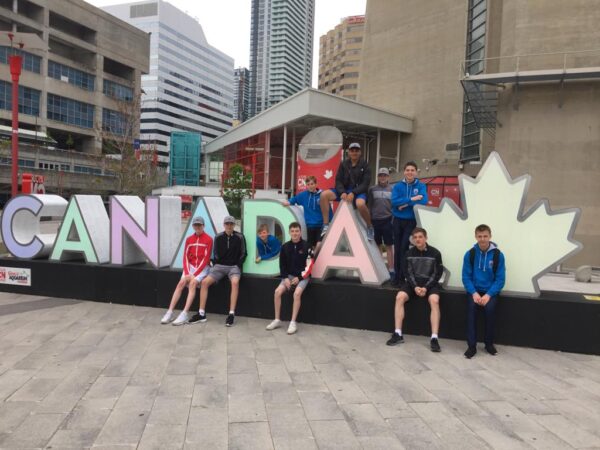 Our first full day in Canada and we left our residence in a big, yellow school bus heading for downtown Toronto. After a few photo opportunities with a bear and a moose, we were whisked up the CN Tower with our ears popping. The glass floor proved a big attraction as did the 360 panoramic view over the city and Lake Ontario.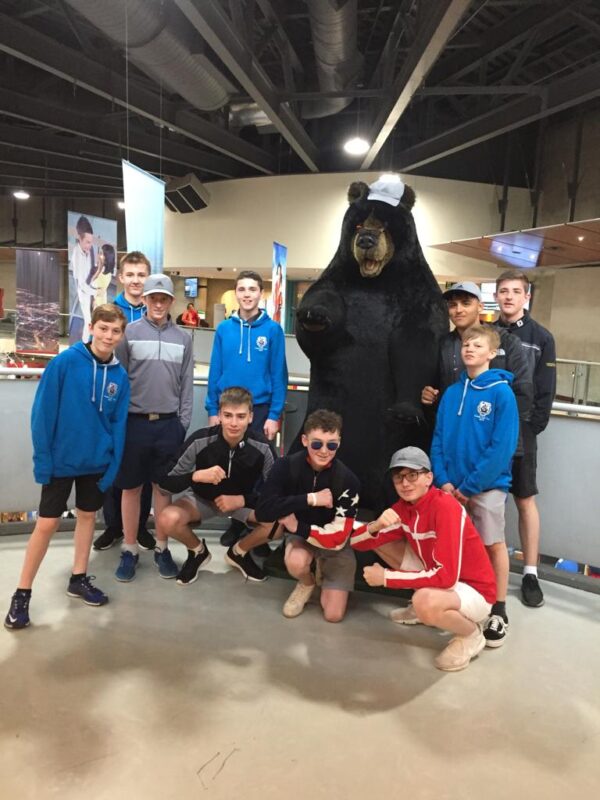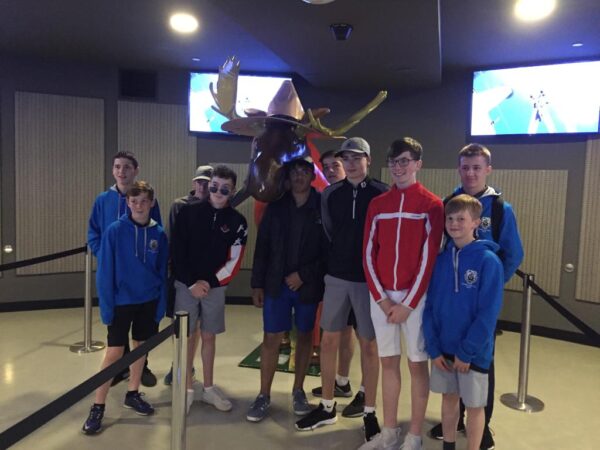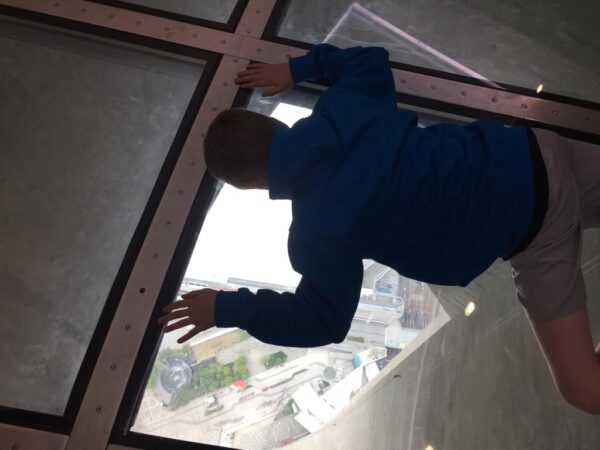 A short free-time followed to allow some memorabilia to be purchased then off to Donalda Golf Club. The four simulation lanes were an enormous attraction while we awaited their juniors to arrive. All our boys commented on this amazing course with the river running through the middle. We were made so welcome and  had a great dinner before heading back to the residence. Thanks to Donalda Golf Club for arranging and hosting.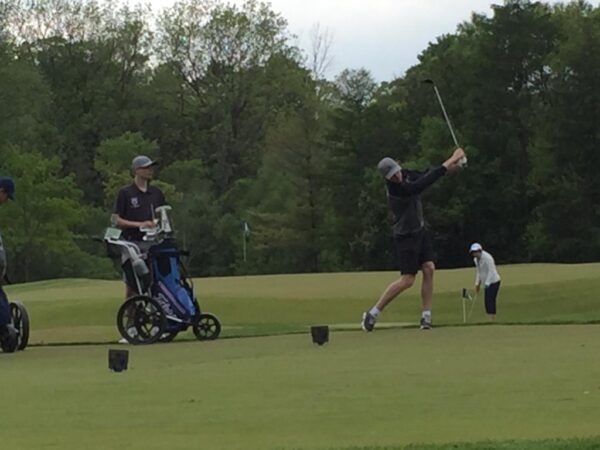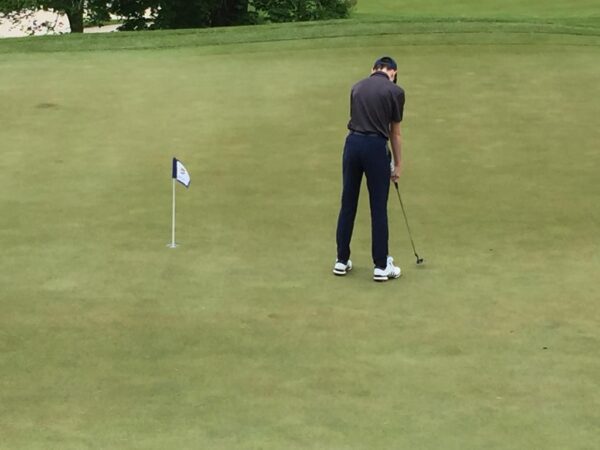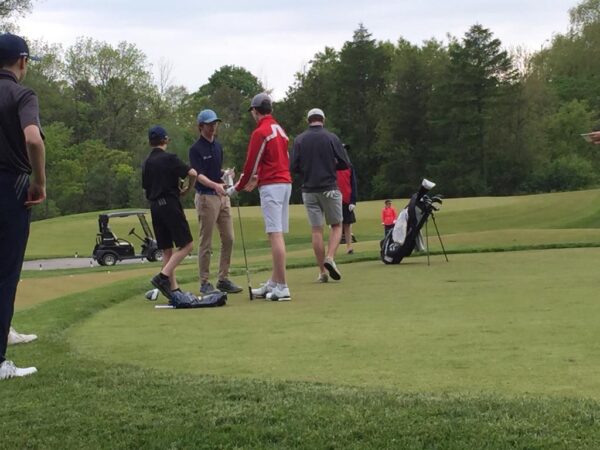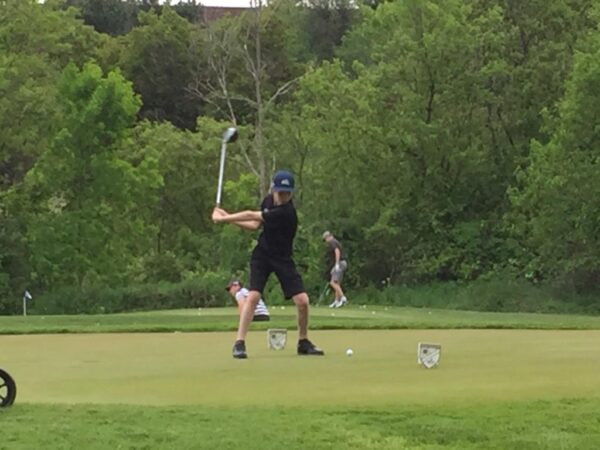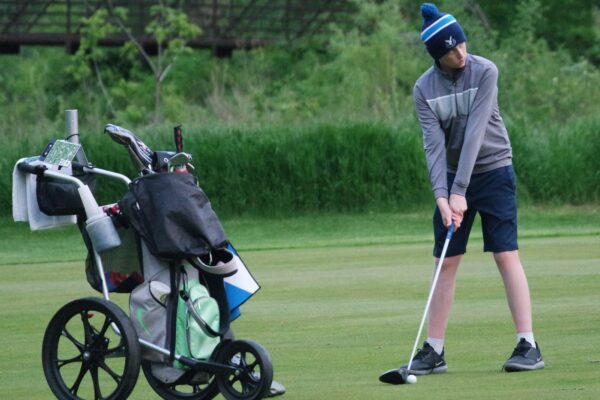 05/06/2019
Day 3 – by Jamie Form V
After a quiet start to the day, we arrived at Canada's Wonderland to the daunting sight of the biggest drop of any rollercoaster in North America. Despite the rain, a few hours of thrilling coasters and frightening drop towers were thoroughly enjoyed.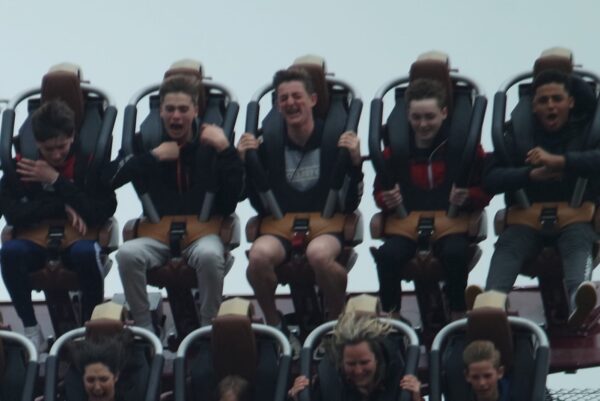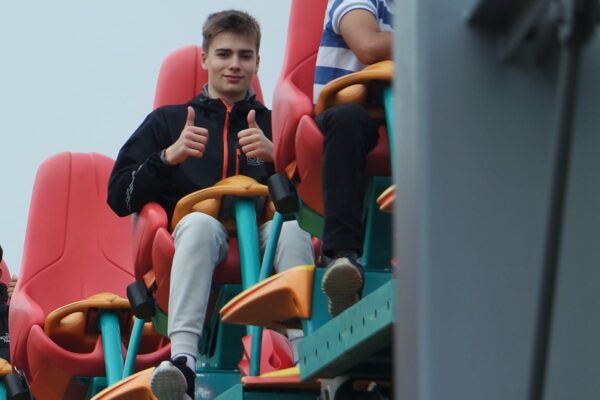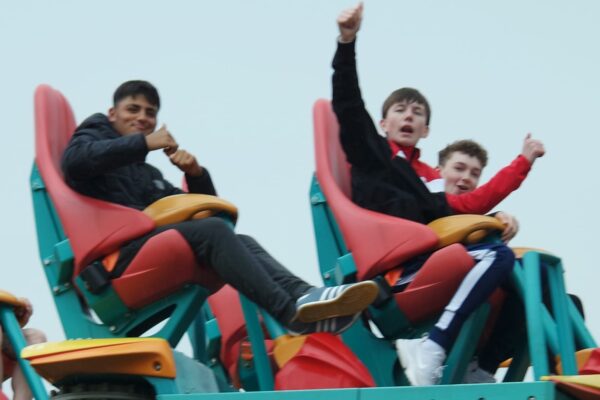 Our bus driver then carefully managed Toronto's rush hour traffic on our way to JZ's Pizza Place where we sampled some more of the local cuisine, from spicy chicken wings to sweet Nutella pizzas.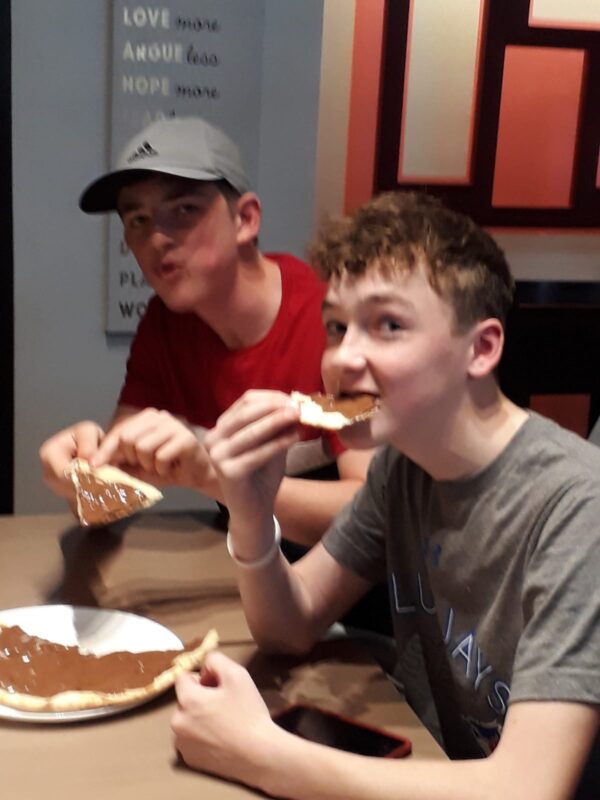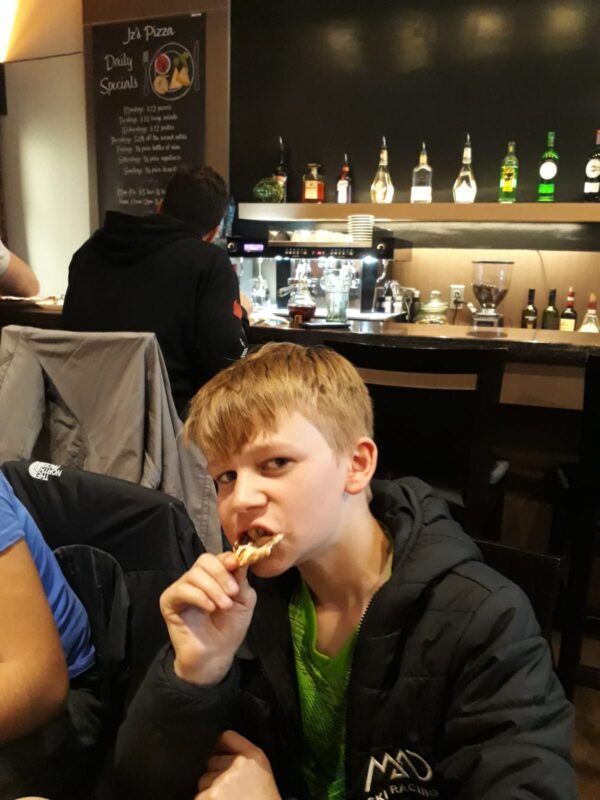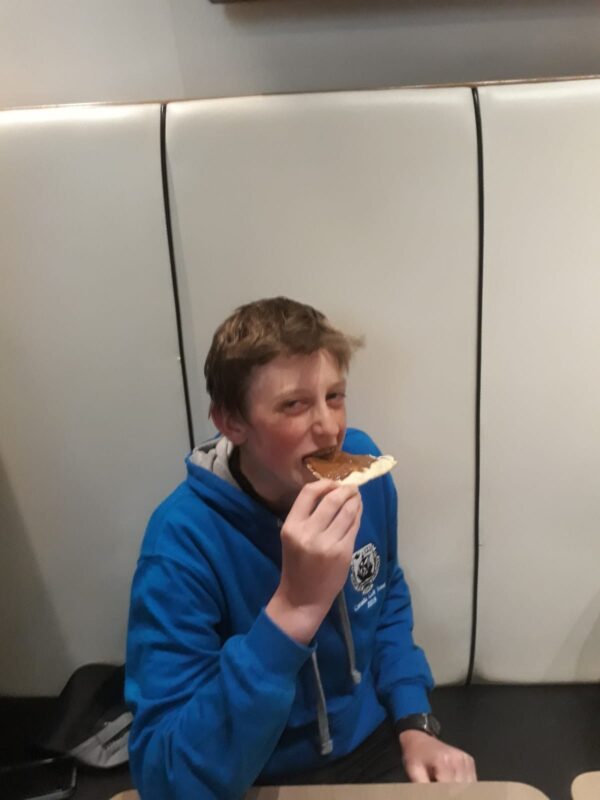 As I write this blog, we are watching a pulsating game of the baseball under the world's first fully retractable roof at the Roger's Arena. The New York Yankees have just taken the lead and a rowdy group of away fans sitting directly behind us are beginning to intensify the atmosphere. Back to golf tomorrow.
Jamie Fulton FV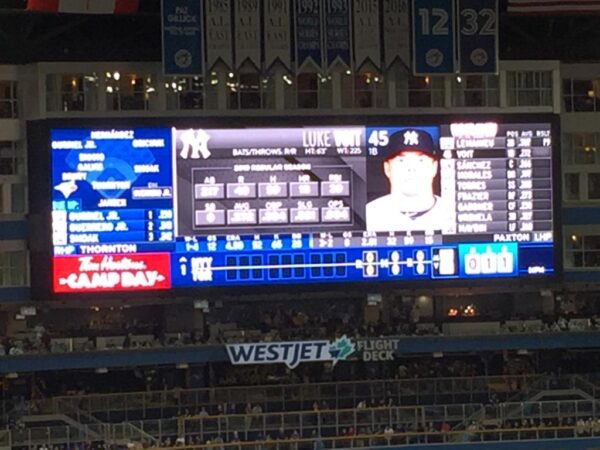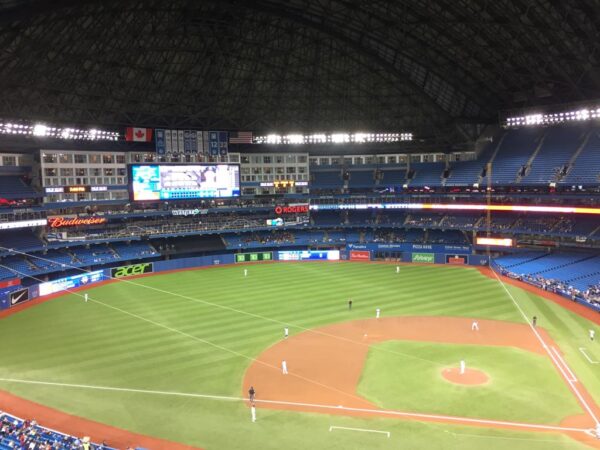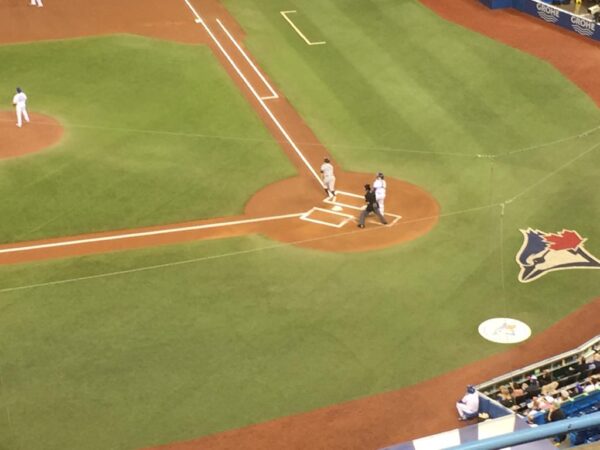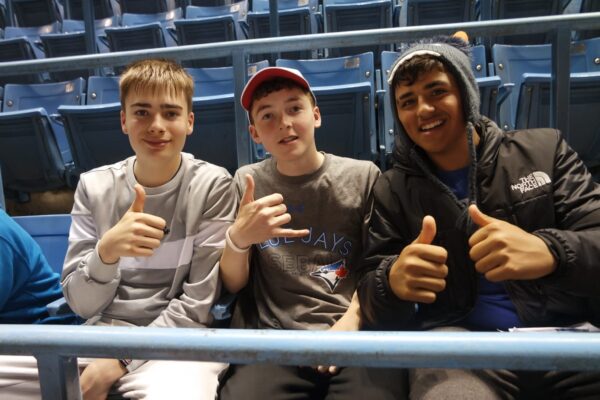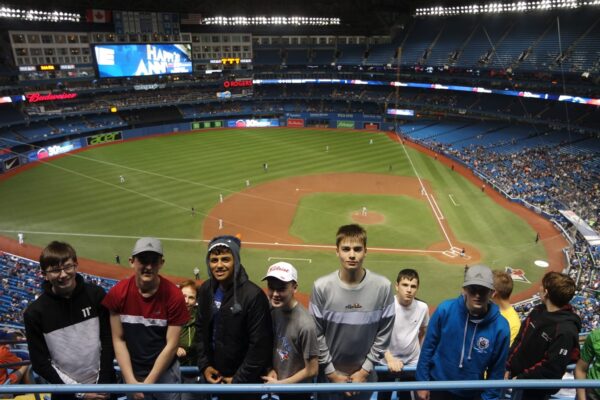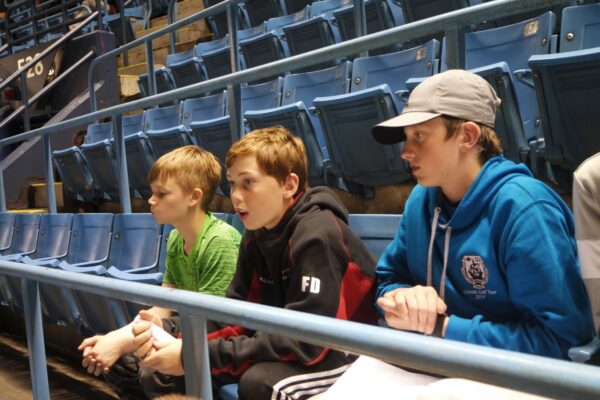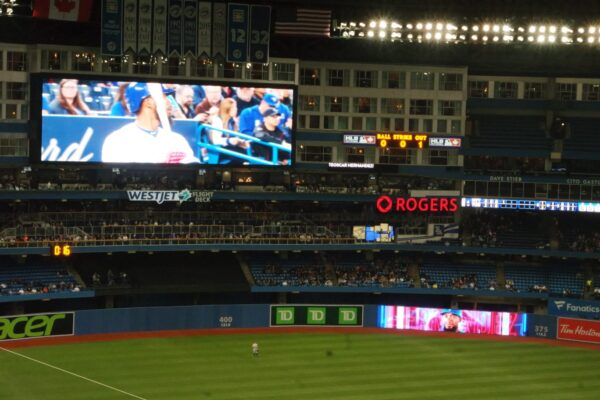 06/06/2019
Day 4 – by Josh, Form IV
Following the exhilarating sporting events the Toronto teams offered us last night, we woke up this morning to to play the stunning Hoot Course at TPC Osprey Valley. We were fuelled for success after a breakfast of pastries and fruit, that would have been fit for a god. The journey to the course flew by as we took in the passing spectacles consisting of many glistening lakes that sparkled in the sizzling Canadian sunshine. On our entry into the grounds, we were confronted by an expansive driving range and snapshots of the three vibrant courses. The courses played as spectacular as their looks promised. After the round we enjoyed a delicious and filling barbecue with the boys from St Michael's College School and as I write this we are watching the third and final fixture of the Blue Jays vs the Yankees. The beautiful morning sunrise foreshadowed the excellent day we had and it will be certainly tough to top it.
-Josh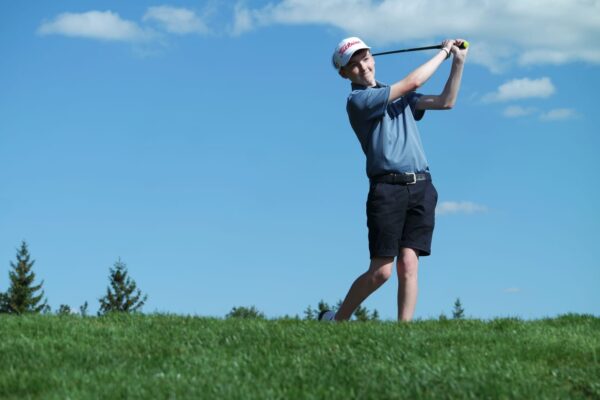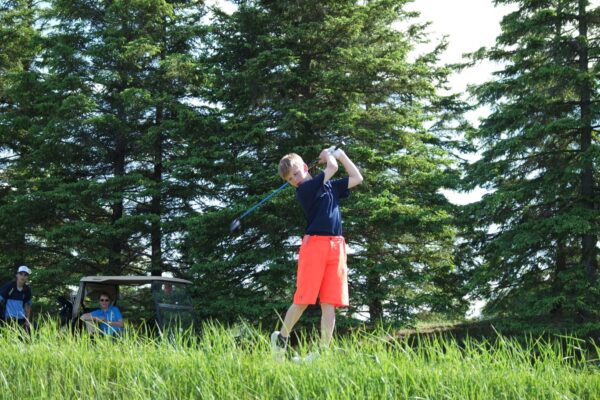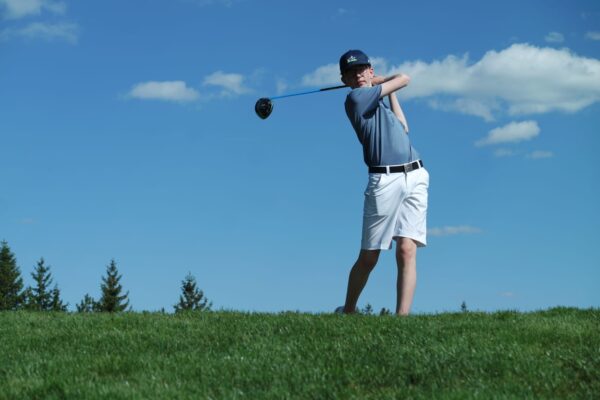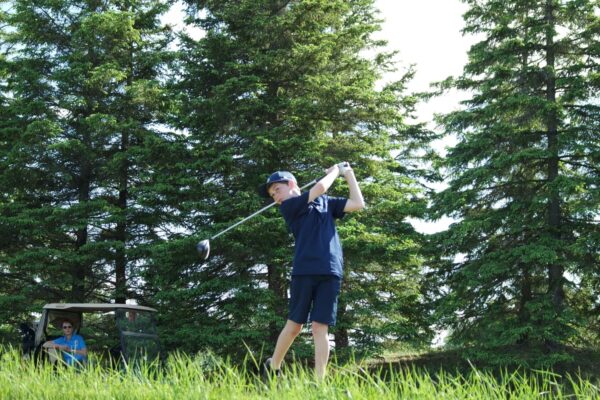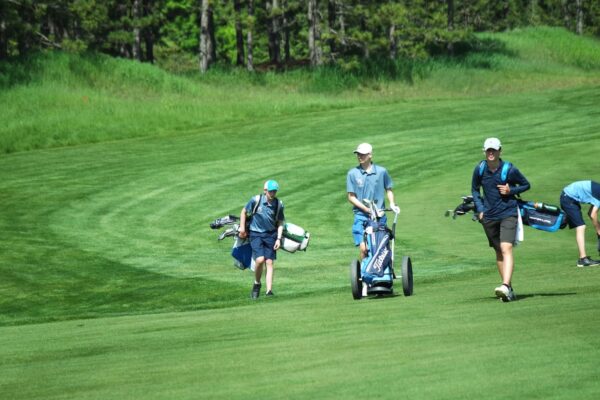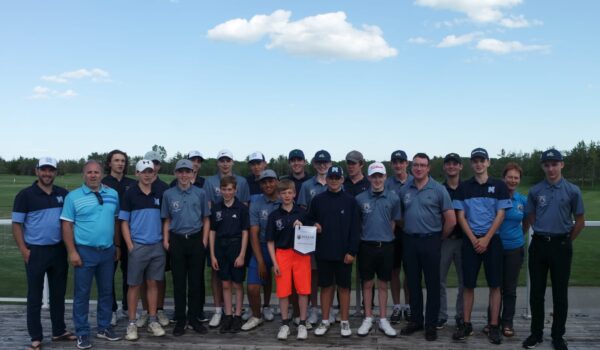 07/06/2019
Day 5 – Niagara Falls
After 4 days in Toronto, we packed our bags and golf clubs and boarded our coach to take us down to Niagara Falls. First stop was the jet boat whirlpool tour. A safety briefing, followed by layering up clothes and the jet boat then headed up the gorge. It was a scintillating, soaking 30 min. ride in and around the rapids on the river. A total change of clothes was needed before we boarded the bus to the hotel.
After checking in, we headed down to the second boat trip of the day. The Hornblower Cruise took us up close to The Falls, but this time it was possible to keep dry. We then had a short period of free time before meeting for dinner. After dinner it was a short walk to the bowling alley for 1 hr of bowling before heading to bed.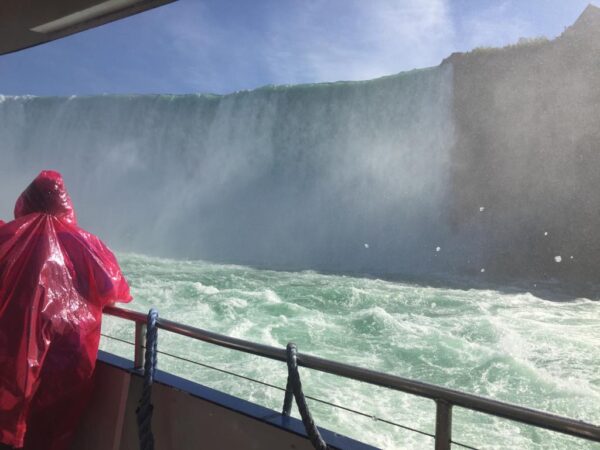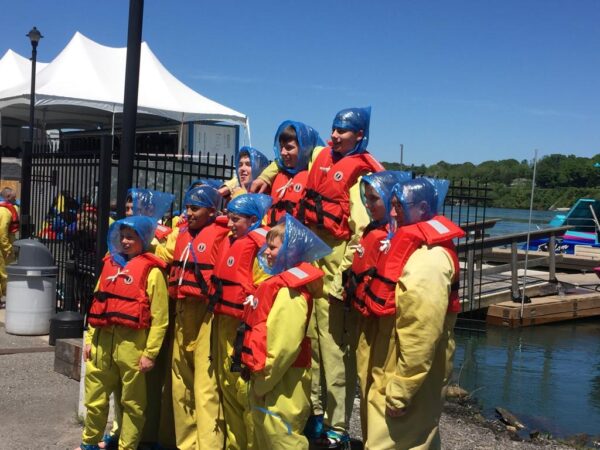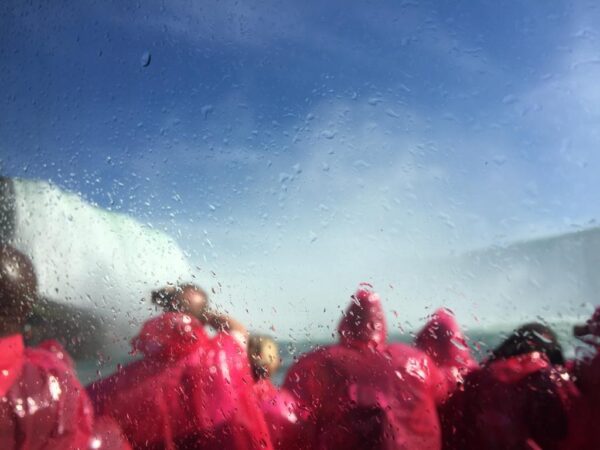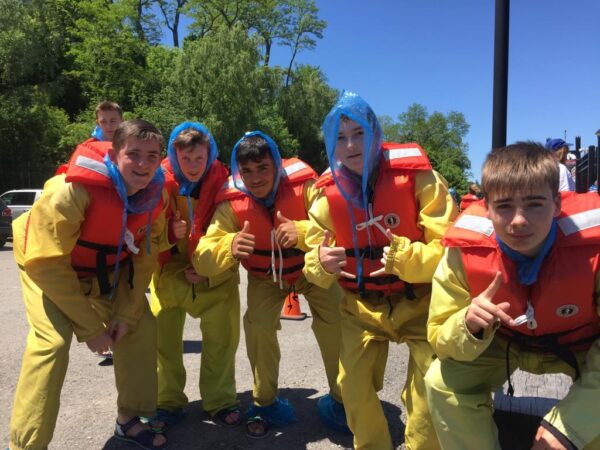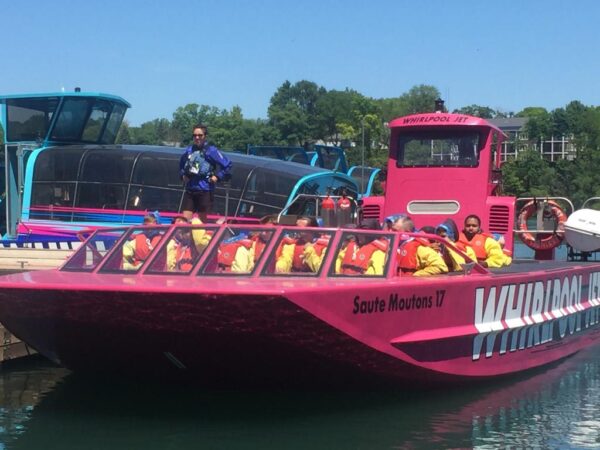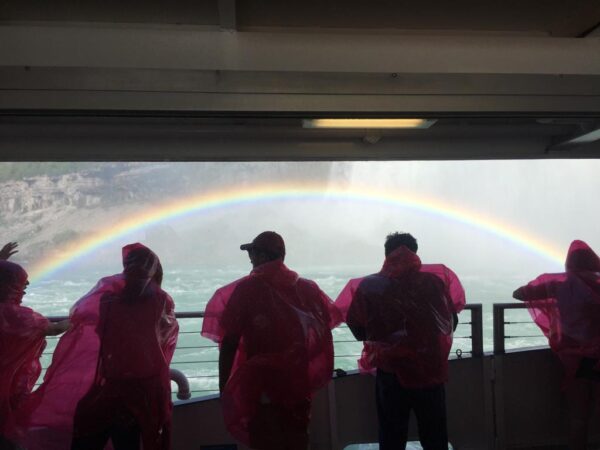 08/06/2019
Day 6 – The oldest course in North America
An early start this morning to our destination of Niagara-on-the-Lake Golf Club, which claims to be the oldest golf course in North America. The 9 hole course is directly on the shore of Lake Ontario and a lively wind provided some additional challenges for the boys. The morning 9 holes was a useful practice round for the 18 holes after lunch when we were joined by 2 FPs and one partner. Mid-afternoon, while the golf continued, Bruce Buck, our Canadian consul, generously hosted an Open House for 3 more FPs and partners. After the golf finished, 25 of us met up for drinks and a meal in the golf club. The Lord Mayor of Niagara-on-the-Lake said a few words and welcomed Dollar Academy to the town and presented us with a plaque.
All the FPs and partners enjoyed chatting amongst themselves as well as reminiscing with the pupils about their time at school. There was talk on the coach heading back to Niagara Falls about going out to play mini-golf at 10pm but thankfully that did not happen. 27 holes of golf in one day was enough.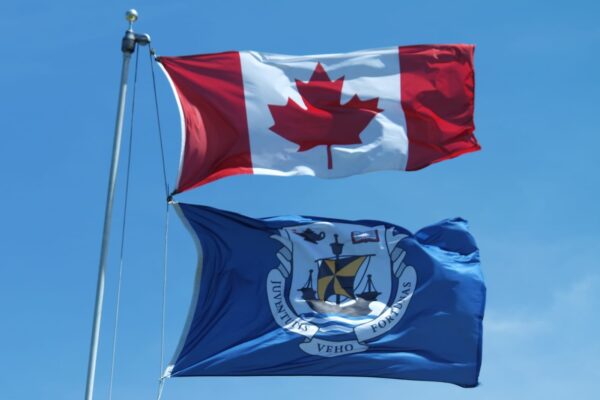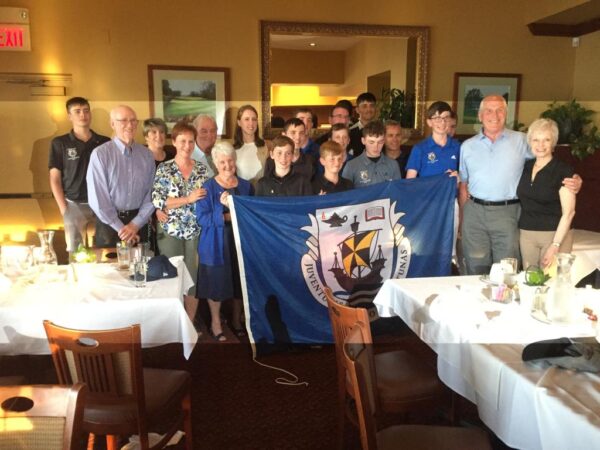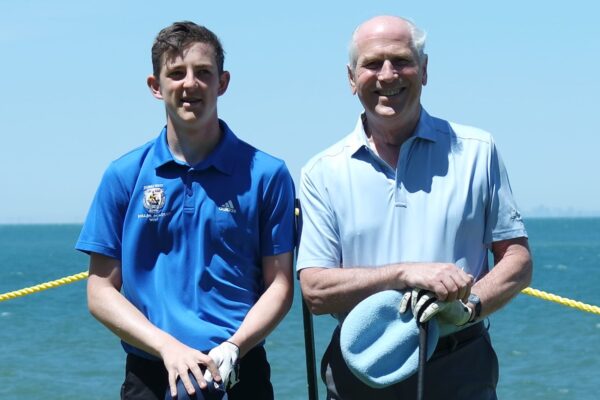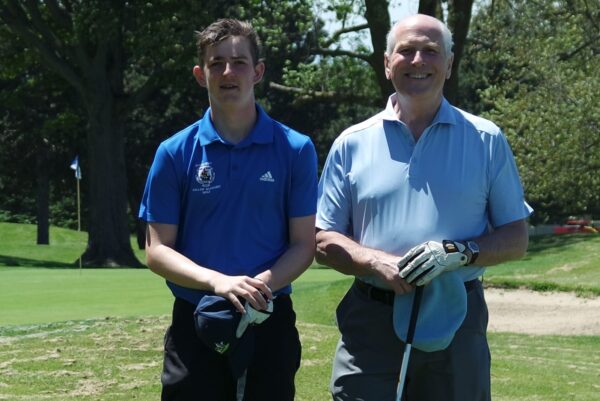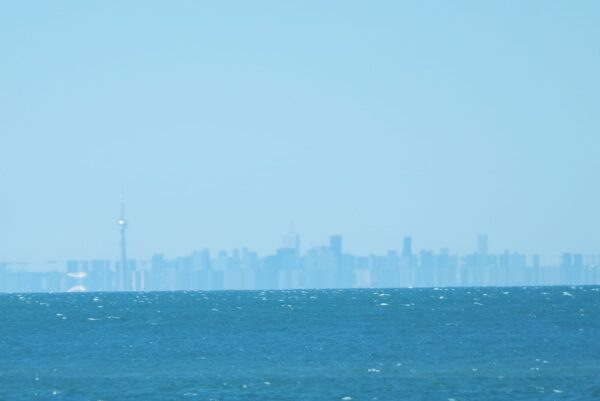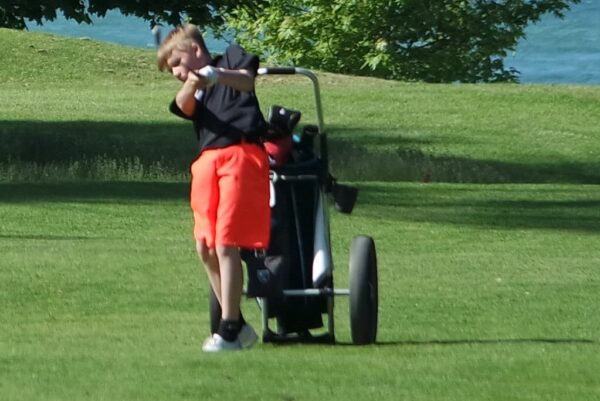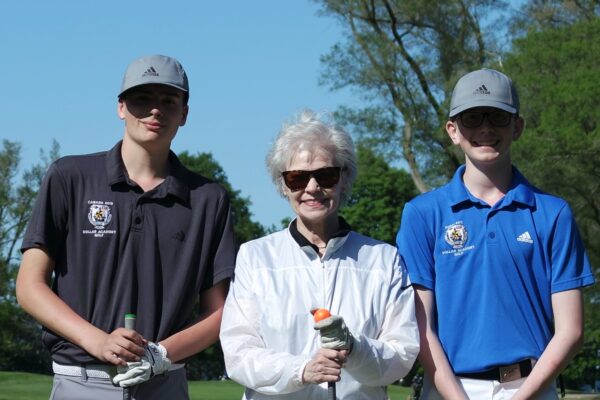 09/06/2019
Day 7 – Canadian Golf Open
Bags packed this morning for travel to our final location of the trip, Hamilton. We were greeted by staff and host families from Hillfield Strathallan College, who are generously opening their homes to give the boys a true Canadian experience. After quick introductions, we jumped on the school bus to be shuttled to the Canadian Golf Open, this year being held at the Hamilton Golf and Country Club.
Thanks to a contact, first stop was a pre-arranged point to meet Henrik Stenson. The boys seemed rather stunned to be meeting the pro golfer and were the quietest they had been all week. He was happy to pose for photos and to answer questions before leaving to prepare for his final round (he finished 8th). The boys all said they had a great day watching the golf before leaving to have dinner and free time with the host families.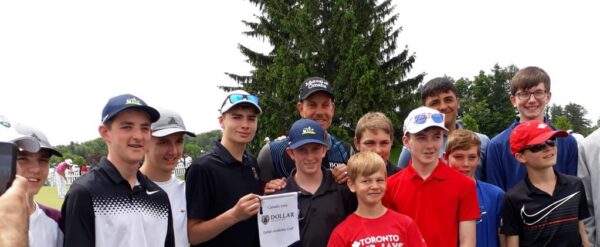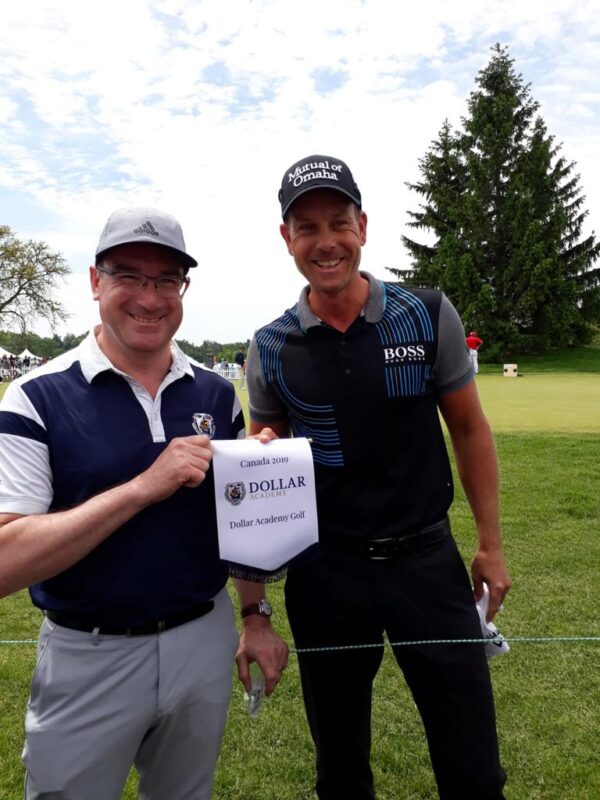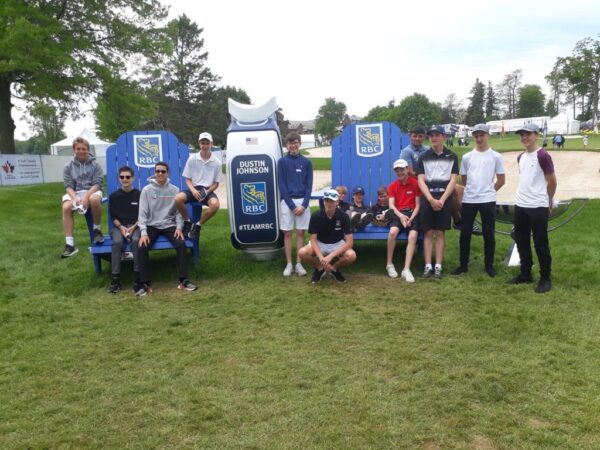 10/06/2019
Day 8 – Beverley Golf Club
The boys arrived at school after an evening of various activities with their host families. After a few hours at school, an early lunch and a photo opportunity, we jumped on a HSC school bus to drive the short distance to Beverley Golf Club.
With rain and possible thunder forecast, we were able to bring forward our tee times, and five groups headed out.
The rain finally arrived after 9 holes and forced all the golfers back into the clubhouse. We all enjoyed dinner and chatting before parents arrived to pick up the boys.
The anticipation for tonight's NBA final in Toronto is palpable, and many families are planning special evenings tonight for this unique sporting occasion.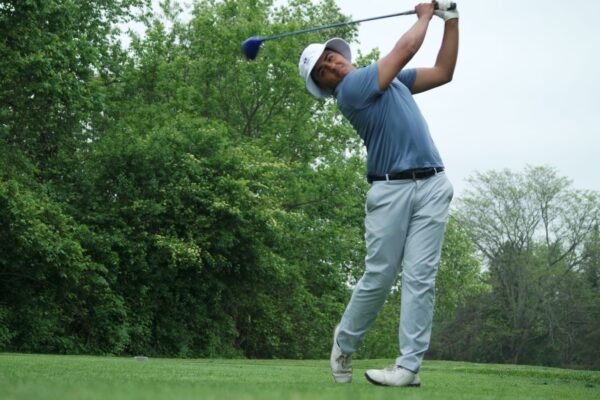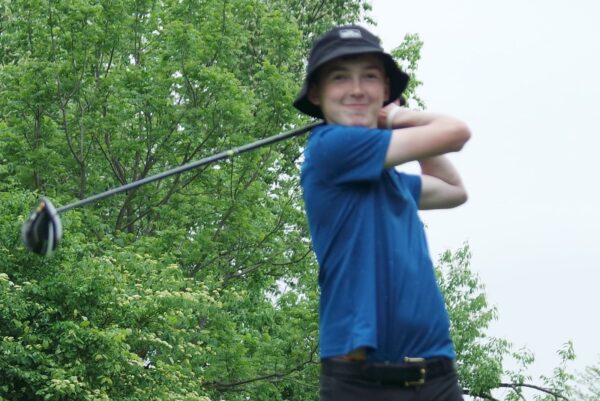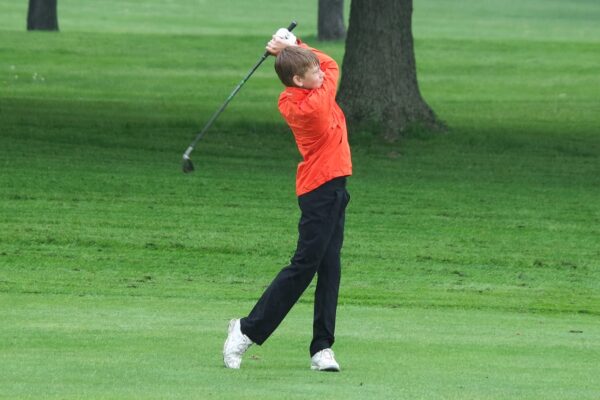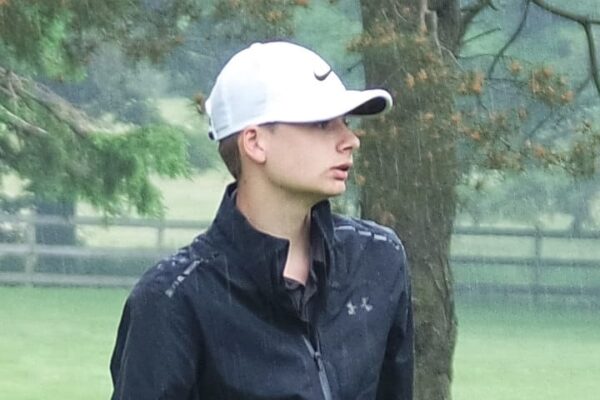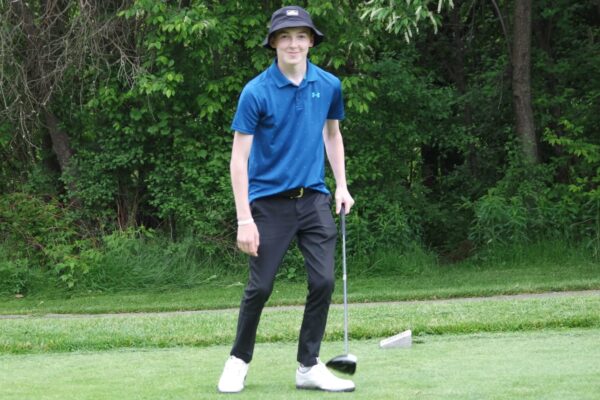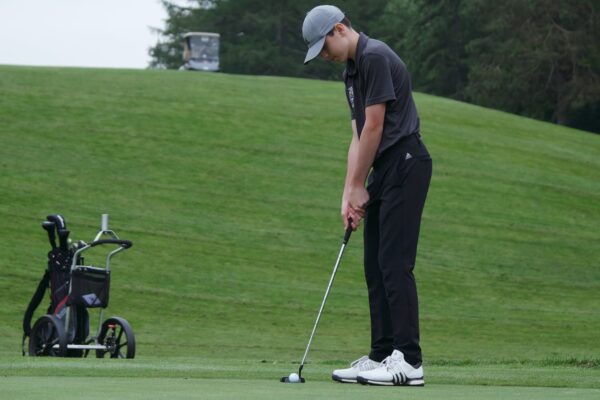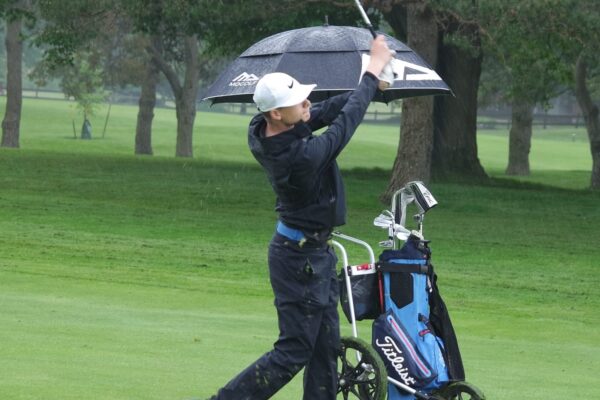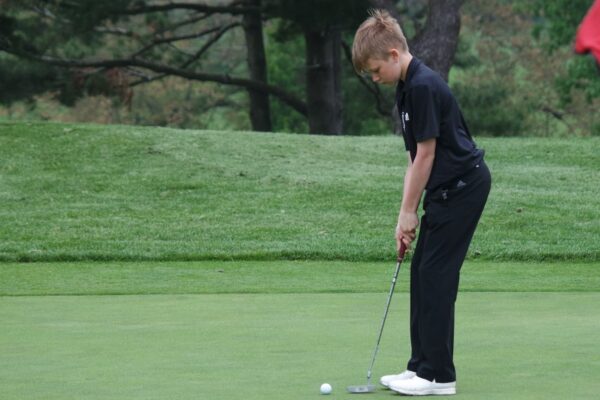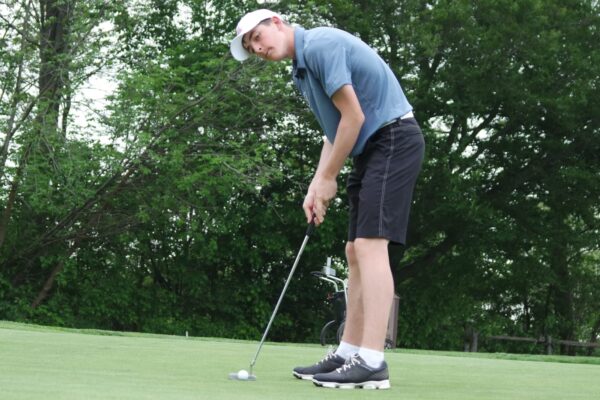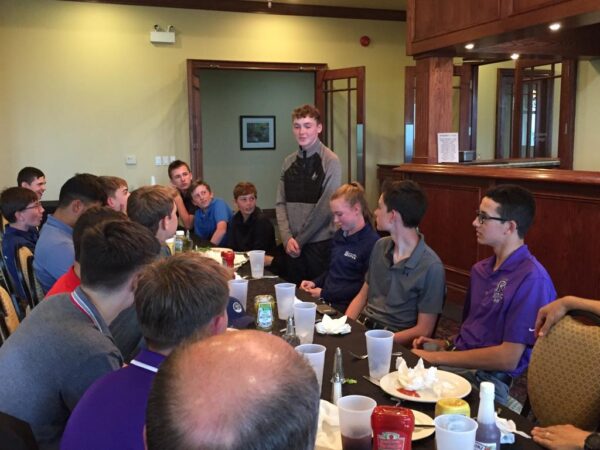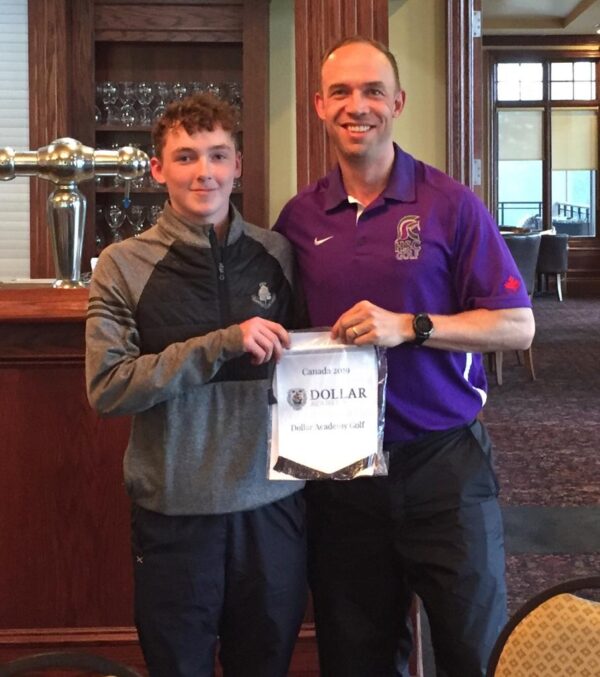 11/06/2019
Day 9 – Heron Point Golf Club
Sunny, blue skies greeted us on our last day in Canada. After a traditional breakfast with host families, including a trip to 'Donut Monster' for some, the boys arrived at school. Some were looking a little bleary-eyed having been up late cheering on the Raptors. The celebrations will have to wait until Wednesday, hopefully.
We boarded the school bus to Heron Point Golf Course, which was used as a qualifier for the Canadian Open. It was felt this was the most challenging course of the tour, with lots of fescue.
Nonetheless there were some great scores, including a 74, 76 and 78.
Dollar won the match against HSC, with the tour summary of played 5, won 4, lost 1 – a fantastic outcome.
We bid farewell to our new friends and boarded the coach heading back to the airport. There was a quick stop at the shopping mall to spend a few more dollars and have dinner. We then had a short presentation to our trophy winners:
Scratch winner: Alex
Handicap winner: Max
Stableford winner: Freddie
Blezard trophy: Josh
We are currently sitting in the departure lounge awaiting our flight which leaves in 2 hrs. It has been a fun, packed tour itinerary and all the boys have been a credit to themselves and the school.