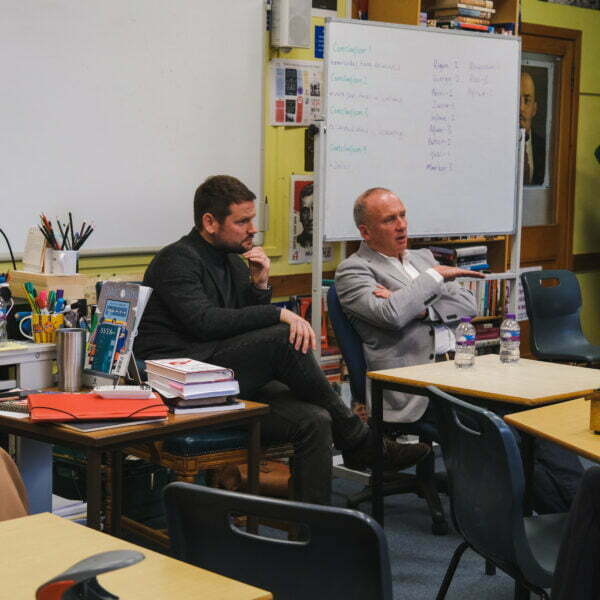 Martin Geissler is an award-winning and Emmy, BAFTA and Royal Television Society award nominee broadcast journalist who has worked as an international reporter for Sky News and ITN. He currently works as a news anchor on the early morning BBC Radio Scotland show, Good Morning Scotland. Gordon Smart is a former Deputy Editor of The Sun, Editor of The Scottish Sun, and reporter for the News of the World. He currently hosts the 9am phone in show on BBC Radio 5 Live and a popular podcast with actor, Martin Compston, called Restless Natives.
Firm friends, Geissler and Smart were the ideal duo to talk to our pupils from Form I to Form VI about the influence the media has on political developments and constitutional change such as Brexit and Scottish Independence. There wasn't a topic on which they weren't ready and willing to offer their engaging, expert opinion. Our pupils' questions were bold and provocative, and our speakers commended them for their confidence and insightful questions. They must have enjoyed it as much as the Society as they stayed an hour longer than booked just to answer them all.
The group discussed issues ranging from ethical and impartiality considerations when reporting the news to the power of language used on newspaper front pages and by politicians in their speeches. Geissler and Smart are more than charismatic and skillful raconteurs, they are working journalists able to talk about their lived experiences with both wit and integrity. The Politics and International Relations Society can't wait to invite them back for round 2!
Written by Mrs Young – History & Modern Studies.