Former Dollar Head Boy, Andy Peterson (FP 1985), raised well over £100,000 last week in memory of his friend and Lions rugby legend Tom Smith, as well as his own father, by completing a solo, unsupported cycle between the four compass points of the UK mainland.
The cycle was an unbelievable distance of 2,500 km, and included the 4 compass points: Lizard Point (south), Lowestoft (east), Dunnet Head (north) and Ardnamurchan Point (west).
Andy cycled around 360km per day, with 15 hours in the saddle and climbing 18,000m over the 7 day ride.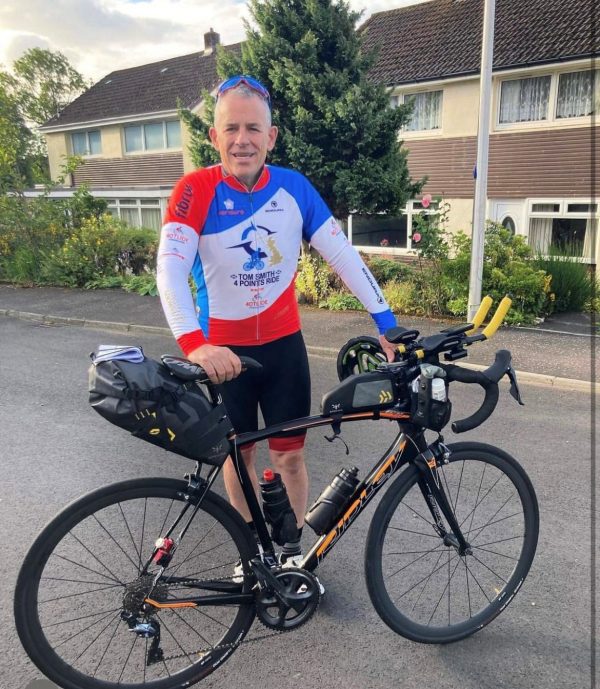 "Both Tom and my dad were diagnosed with stage 4 colon cancer," explains Andy.  "They both had the symptoms but were either unaware of them or ignored them.  We need to make everyone aware of the symptoms as this cancer is very treatable if diagnosed early."  – 40tude UK
The money raised from this ride will fund a dedicated research fellow who will research the genetics of hereditary colon cancer. The research fellow will be based at St. Mark's Hospital, the national bowel hospital.
40tude has been partnering with St. Mark's since the foundation of the charity and together they have funded and pioneered several breakthroughs in the treatment and early identification of colon cancer.