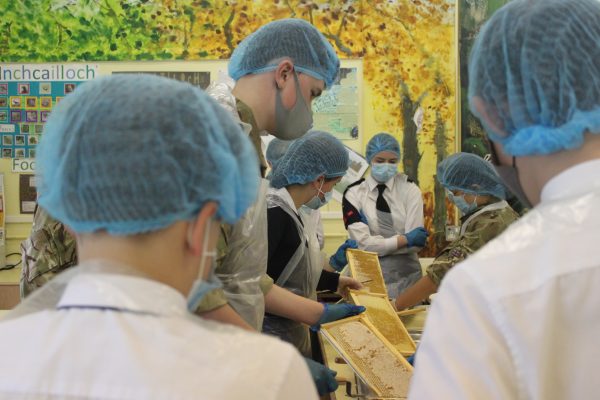 We never would have imagined, as a club, that we could achieve so much in such little time!
Just over two years ago, when we signed up to the Dollar bee club, I don't think we really knew what was in store for us, I mean have you seen those bee suits? But really, it was the idea of ever being close to wearing them that was alien to us. We have grown from just a few members to over 20, as well as tens of thousands of bees!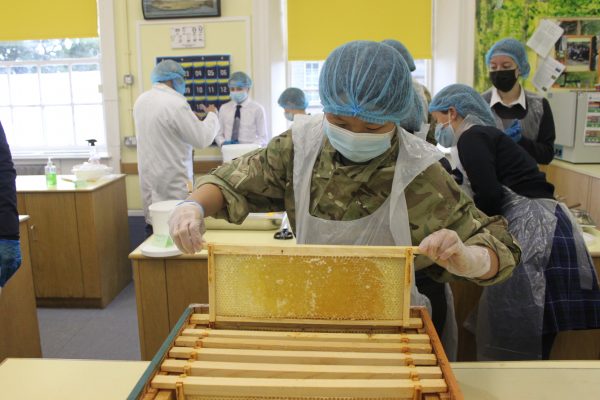 Since then, so much has happened. For a start, after a year of preparations as well as lessons from Karen and Tracey from Cloverlea Apiaries, we got our hive in November 2020. A small 'nuc' containing around 20,000 native Scottish Black Bees.
We then continued to observe the hive through videos during remote learning. We have since been conducting regular hive inspections and working on different issues of diseases that can affect Scottish native honeybees. We have also looked at the dangers of hornets and carried out our own hornet watches.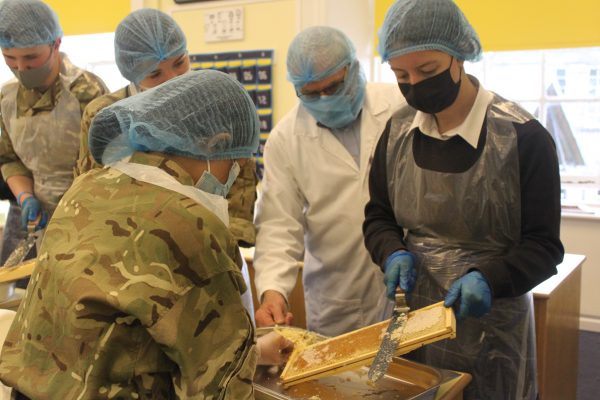 We then constructed and added super frames which meant that our bees could produce honey, and, as well as plenty of honey-tasting sessions, we have now finally produced our very own Dollar Honey. Everybody was thrilled with the honey, and I think, as well as getting the hive, this has been one of the most favoured meetings of the club by all members.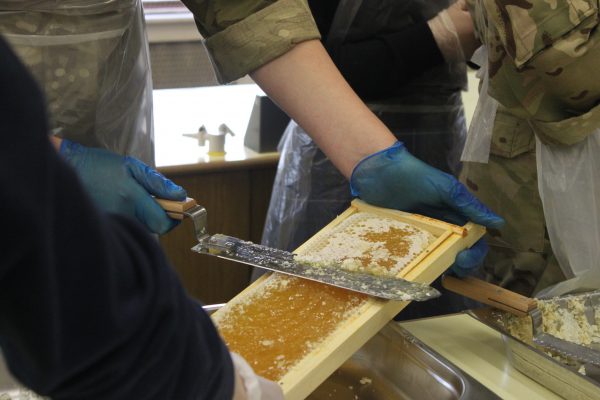 Next, some of us are looking to complete qualifications in beekeeping and are looking forward to our next batch of honey!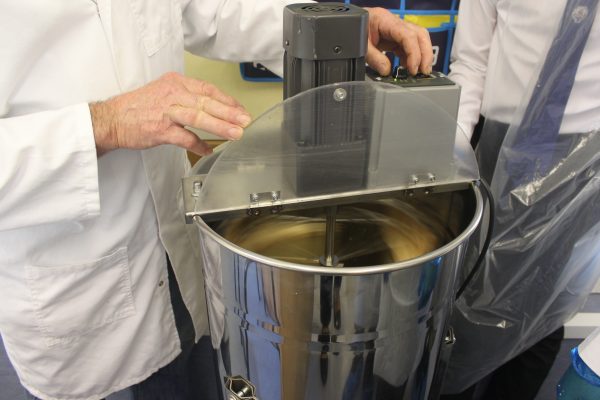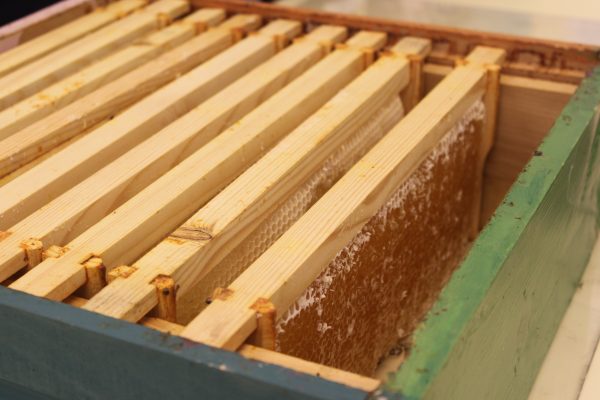 Emily B (Form 3)