This competition encourages primary and secondary school pupils from across the UK to look at the world around them and find engineered solutions to common problems.
Pupils had the opportunity to interview engineering professionals, engaged in a STEM day and embarked on their own journey to design an invention that could change the world. As well as designing the invention, they also prepared pitch letters to coincide with their entries, which explained their solution to their selected problem.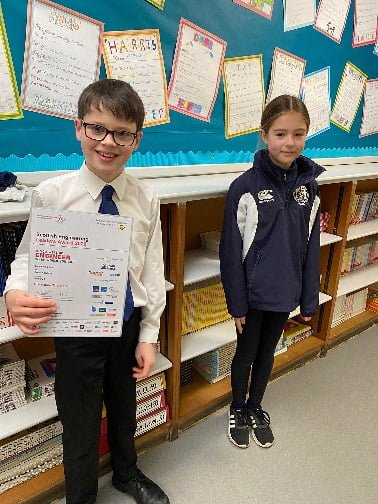 Our budding engineers received certificates, with many of them achieving Merits and Distinctions. Special congratulations to Noah (Junior 1) and Sam (Junior 1) who were both shortlisted in this competition, as well as Genevieve (Junior 1), who was selected as a winner for Scotland for her 3D Recycling Printer!
Well done to all the pupils who took part in this competition earlier this year.
Over 30,000 pupils took part in SESLA in 2020 despite schools closing due to COVID-19. To find out more information about the competition, click here.