Last week, our Prep 5 pupils enjoyed a very engaging and insightful presentation from Alan Moore OBE. As part of their class talk on energy, Alan spoke about the different forms of renewable energy as well as his career in the sector.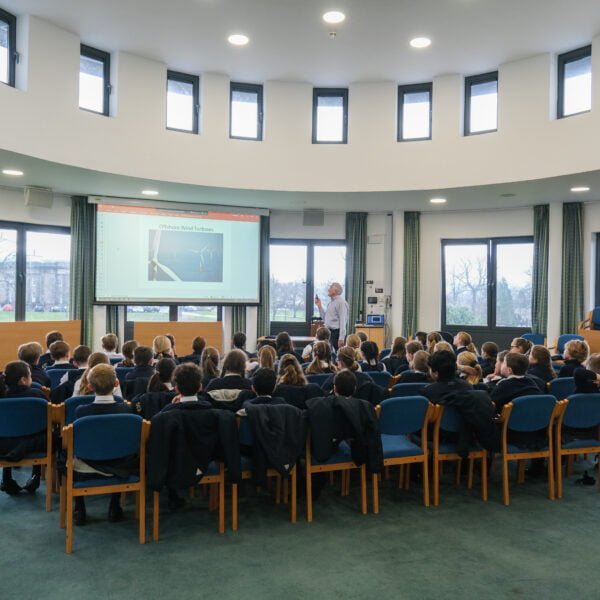 After gaining A-level qualifications in Physics, Maths and Further Maths, Alan graduated in Mechanical Engineering from Imperial College, London and trained with the then nationalised electricity industry. His wide-ranging career in the fossil-fuelled electricity generation industry was transformed in 1997 when he took over a wind power company at a time when renewables barely existed. As an industry leader and chairman of the UK Government's advisory board and industry trade association he worked to develop support for renewables which today generate around 30% of UK electricity. His company developed and built many onshore wind projects and the first offshore wind farm in the UK at North Hoyle. Later in life he was a founder director of several start-up companies with renewables interests. He has been awarded an OBE for services to the energy industry.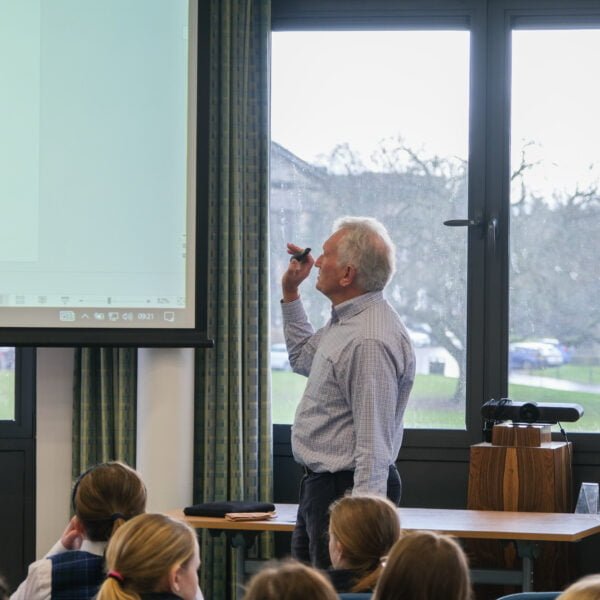 We asked Alan for advice that he would give to any of our pupils looking for a career in engineering – here is what he had to say:
If you love solving problems consider engineering – that's what engineers do all the time.
You'll need a strong understanding of physics and maths, in particular.
Get as much experience as you can in your early years at work or during university vacations.
As you get older your responsibilities will go beyond just engineering, so take opportunities to learn about finance, business and managing other people. Many professional engineers do an MBA qualification a few years after leaving university.
The best bit of being an engineer is being able to look back at something you designed, made or operated and telling yourself "I did that".