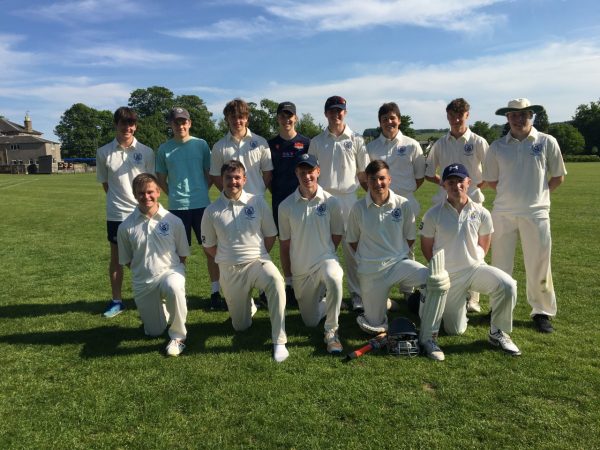 It was a glorious day for cricket – the sun was shining and the pitch was in perfect condition. The match got off to a successful start, with Dollar Cricket Club managing to make a total of 78 all out, off 19.4 overs. Only two batsmen got into double figures with tight bowling from Robbie D (Form V) – 4 overs 2 wickets for 9 runs – and Jamie W (Form V) – 4 overs 0 for 8.
Tom M (Form V) was first change and with a wide variety of beamers, bouncers and wides got 3 wickets for only 12 runs. The fielding was generally excellent, with catching going to hand and few boundaries on offer.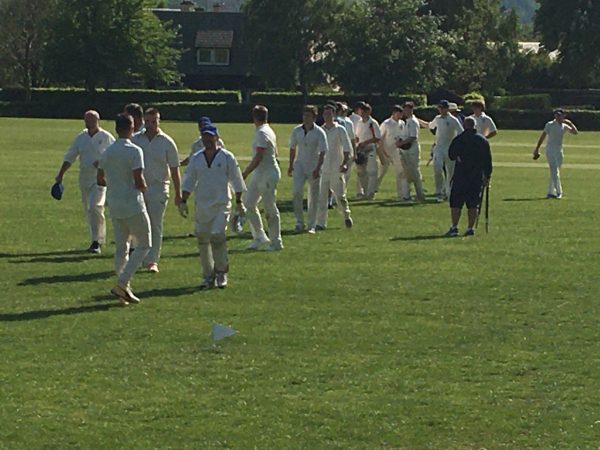 In reply, the 1st XI accelerated to achieve their target of only 11 overs. The pick of the batters was Daniel P (Form V) who retired with 45 quick runs off only 32 balls, with 8 boundaries. He was supported by Andrew H (Form VI) and Captain Jamie C (Form VI).  Wilfie T (Form IV) closed the innings with a flourish of shots ending with 19 runs off 15 balls.
Congratulations to the 1st XI Cricket Team on their successful match!