World War 1
Gunner Peter MacGregor, "C" Bty, 52nd Bde, Royal Field Artillery, who died on 25th November 1918, age 26, from complications of Spanish Flu. He was a Former Pupil (1902-1906). He and his two brothers were orphans and while at Dollar they boarded, first in Islay Cottage with Miss Marshall and then with the Rector, Mr Dougall.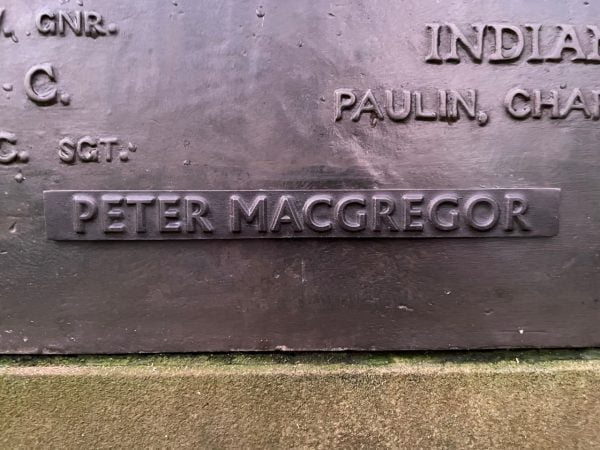 World War 2
Major John William Herbert Morgan, Military Cross and Bar. Highland Light Infantry (City of Glasgow Regiment), attached Inniskilling Fusiliers, who died on 17th October 1940, age 44. He was a Former Pupil (1906-1911). He was known as Herbert at school and fought in both WW1 and WW2. He was awarded the MC 'For great gallantry and ability on October 12th 1918, in the operations near le Cateau. When the first attack on the railway failed, he displayed great energy in reorganising the men, and successfully attacked the machine-gun nest on the railway from the left, enabling the battalion to gain its first objective…. During the whole action he showed marked courage.'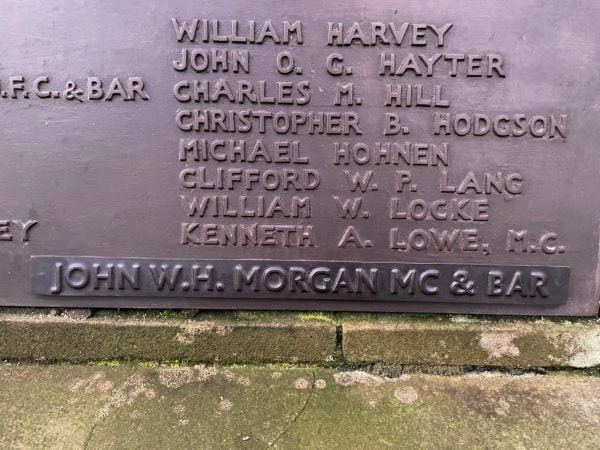 Surgeon Andrew Gray Carment, Merchant Navy, who died on 8th May 1941, age 66. He was serving on the S.S. Clan Buchanan, which was torpedoed by the German surface raider Pinguin. Andrew was rescued by the Pinguin but was killed when the Pinguin in turn was sunk by the British cruiser HMS Cornwall. Andrew also served in WW1 as a Captain in the RAMC. Between the wars he was a G.P. in St Andrews. He was a Former Pupil who left Dollar Academy in c 1886.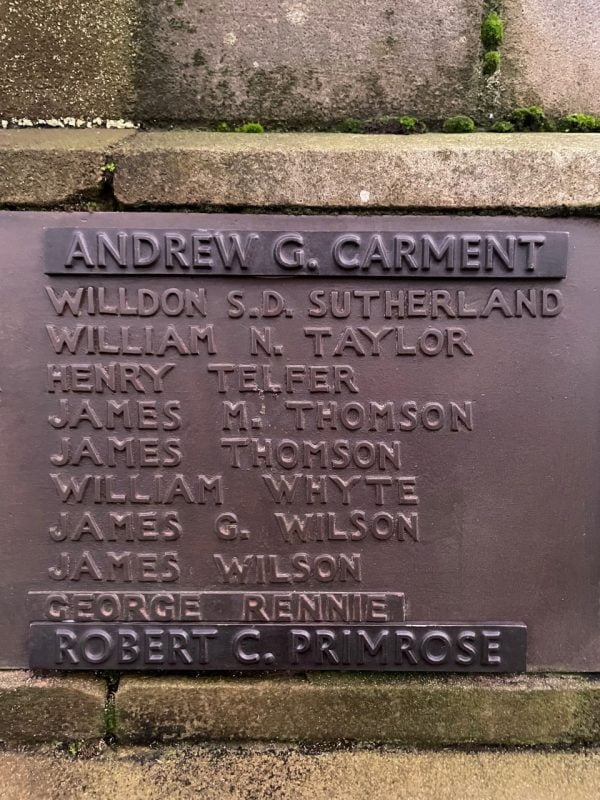 2nd Lieutenant Robert Cairns Primrose, 5th Mahratta Light Infantry, who died on 12th January 1942, age 20, in India.  He was a Former Pupil who left Dollar Academy in c 1935 and then attended Edinburgh Academy. He is also commemorated on their War Memorial.
The numbers of FPs and Staff recorded on the School War Memorial are now 165 for WW1 and 79 for WW2. The names of three FPs who died since 1945 are also recorded – one died in Egypt in 1951 and two died in Northern Ireland in 1972.
By Janet Carolan
Archivist