At the beginning of March, 115 pupils from our Form I, II & III teams will be traveling down to London. The girls will take part in various activities including a training session at The Olympic Hockey Centre and going to watch a premiership hockey match.  Each team will also play three fixtures against local teams.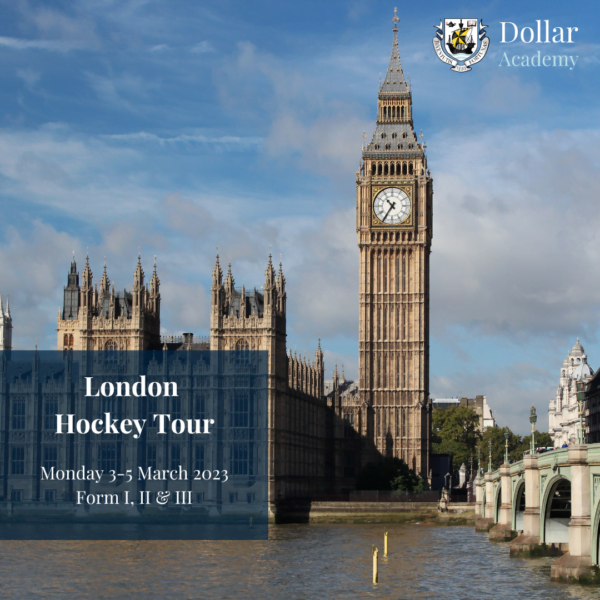 Following their trip to London, our Form II hockey teams will host an invitational tournament on Thursday 9 March, consisting of five away teams.
On Monday 20 March, it will be the turn of our Junior 1 and 2 squads turn to host a tournament, consisting of ten teams. The presentation at the end of the tournament will be made by Christine Galloway, former Dollar Academy PE teacher and dedicated hockey coach, who retired recently after more than 30 years of service.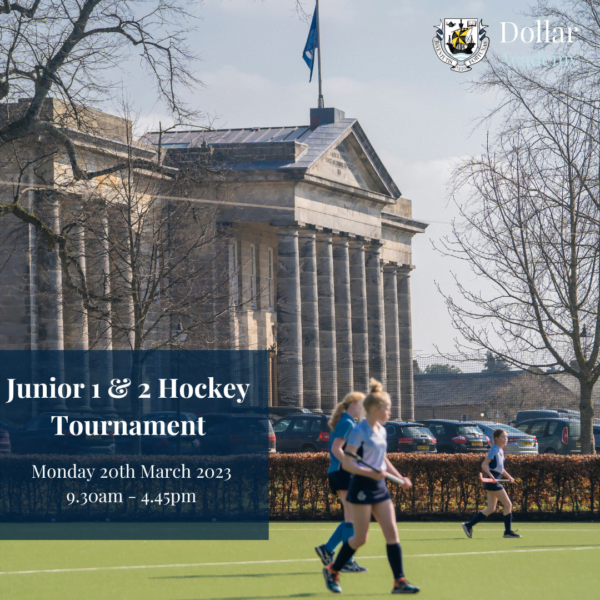 In addition to these three exciting events, our teams will also be competing in a number of away fixtures:
Friday 3 March – Junior II vs The Glasgow Academy (Away)
Saturday 4 March – Junior I vs The Mary Erskine School (Away)
Saturday 4 March – Senior 2nd XI vs St George's School (Away)
Saturday 18 March – Junior II vs George Watson's College (Away)
Tuesday 21 March – Senior Sevens vs George Watson's College (Away)
As always, all support is welcome, so please come along if you can.
Good luck Dollar!!