Ranging from the 15th century through to modern times, our pupils worked extremely hard to research and collate separate areas of history, before presenting their findings in a visual form.
Two of the pupils involved, Elliot and Sarah, have explained their role in the project below.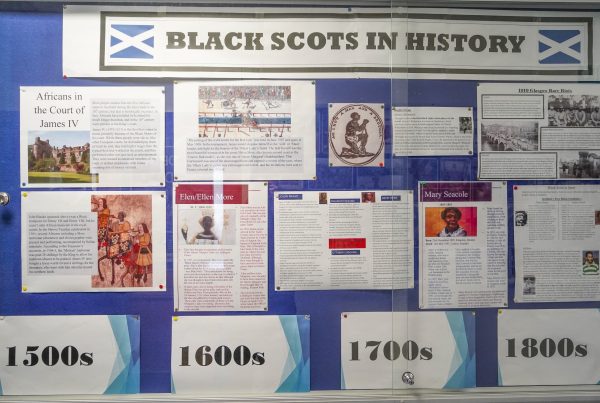 Elliot (Form VI)
During the October break, a group of us connected over Teams to come up with plans for this display. I chose to research the Glasgow race riots of 1919 because I had not heard of them before and was interested in finding out more about what happened. I found it extremely fascinating to read and learn about this part of our country's history and therefore created an A3 poster to explain these events and their aftermath.
When we returned to school, we were able to organise all of our posters in chronological order to create a timeline-esque display that traces the role of Black Scots in history and properly highlights their contributions. Hopefully, this brings greater awareness to a part of history that is often not properly explored.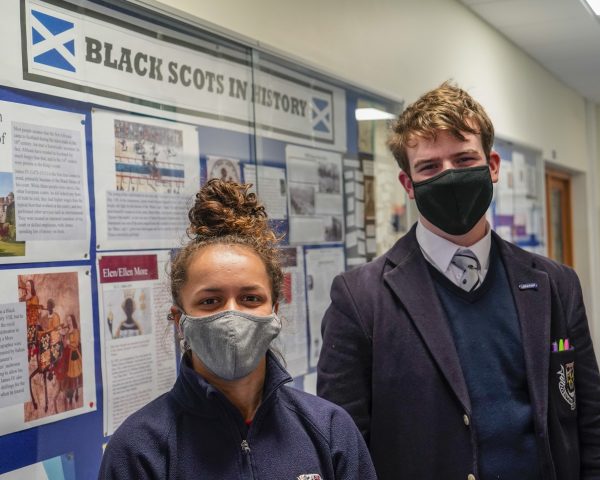 Sarah (Form VI)
During Black History month, our team was able to use our excellent Microsoft Teams skills (online learning taught us something useful!)  to organise this project throughout the October holidays. We looked into Black Scots throughout history, from Africans in the courts during the reign of King James IV to current Black Scots in sport, politics and music. Two members of our team took part in an assembly about Black History Month and delivered some very interesting speeches. Our research illustrated an ethnically diverse history of Scotland which is often overlooked and we hope this can be the beginning of more research by pupils.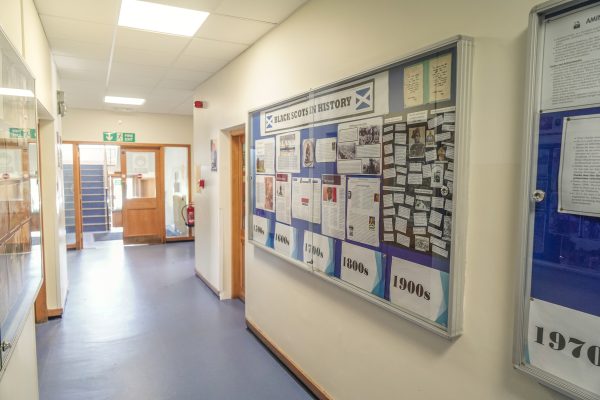 This insightful display is currently placed in our History corridor and has attracted Dollar pupils and staff from throughout the school. Well done to all the pupils who participated in this project.
Photography kindly provided by current pupil, Jacob (Form VI). See more of Jacob's work on his Facebook page.