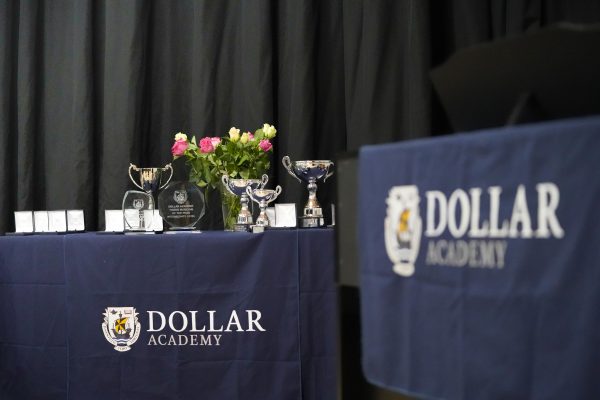 Nearly 60 pupils entered the competition and 8 instrumentalists and 9 singers were successful in rounds 1 and 2, securing their place in the final. Unlike previous years, pupils had to submit initial applications as video or audio recordings, with music staff assessing each round. Due to Covid restrictions wind, brass and singing were not allowed to take place in a public setting within school, alternative arrangements were put in place to ensure pupil safety and fair competition.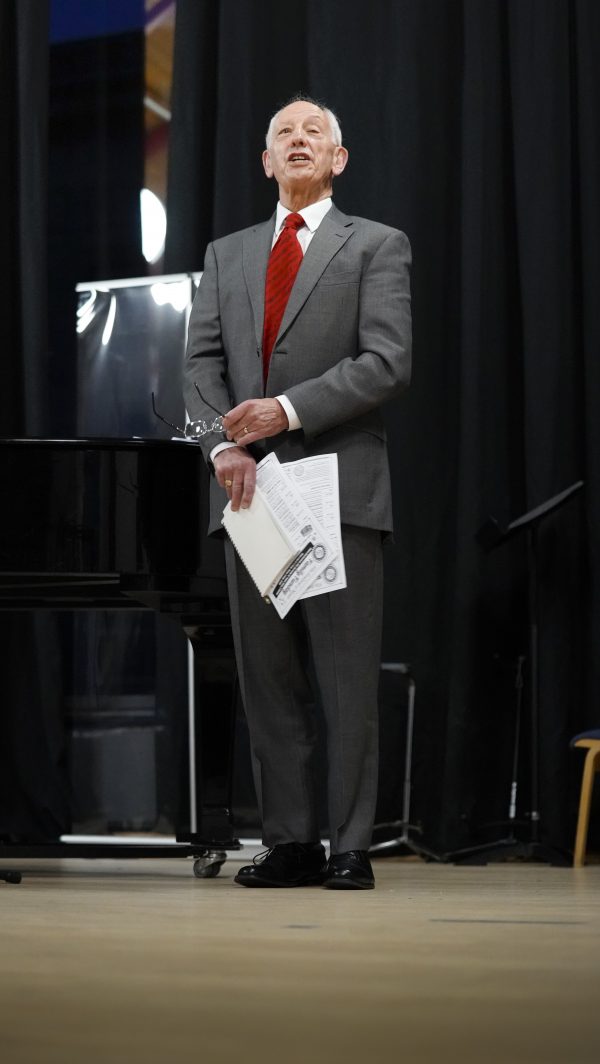 The adjudicator for the evening was Mr Graeme Wilson, a highly experienced music educator, currently chair of the Fife Festival of Music and secretary of The Scottish Association of Music Education.  As a former head of department, head of instrumental services and music advisor he brought a wealth of experience to the event.
The evening was streamed live to parents and a remote audience. While the final deliberation took place the audience welcomed Martina Sillence, the first winner of the school's Young Musician competition. A former pupil of the school, Martina is currently in her third year studying violin performance at The Royal Conservatoire in Glasgow.  She wowed the participants and remote audience with her performance of Ysaye's Violin Sonata No.2, movements I and II.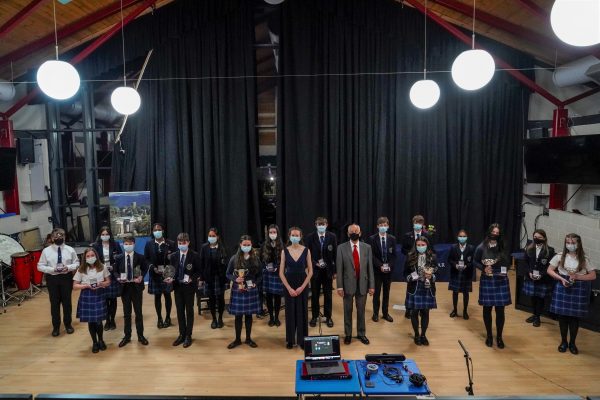 All finalists received a medal, presented by Mr Wilson, along with their crit and category winners were also awarded a trophy. The results were as follows:
Foundation Level Instrumental Class: Cameron C (Form II), Guitar
Intermediate Level Instrumental Class: Patrick M (Form III), Clarinet
Advanced Level Instrumental Class: Chloe B (Form V), Saxophone
Foundation Level Vocal Class: Freya R (Form II)
Intermediate Level Vocal Class: Cecily D (Form IV)
Advanced Level Vocal Class: Lily W (Form VI)
It was a real celebration of music. Congratulations go to all our winners as well as a huge thank you to the instructors, staff and parents who supported the musicians in the competition.