All Prep and Junior pupils were encouraged to carve a pumpkin for the cause and on Friday 30 October, a total of 380 pumpkins were displayed outside of the bronze doors.
There were lots of very creative and spooky pumpkins, designed by Prep 1 pupils through to Junior 2.
The magical display was enjoyed by not only the Prep and Junior School, but Senior School pupils, Dollar staff and the wider Dollar community.
Thank you to everyone who donated to Guide Dogs for the Blind. We will be able to confirm our total amount raised early next week.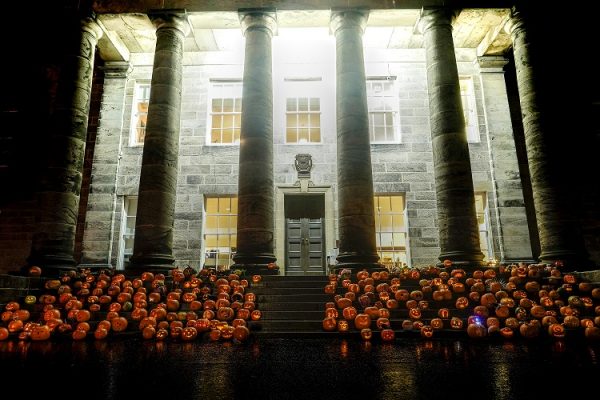 Particular congratulations to the pupils who won prizes for the 'best pumpkins' in their age category. To find out the winners and view their pumpkin designs, click here.
Many thanks to our Charities Committee, Prep and Junior School staff and everyone else who helped make this display possible.
To see more images of the display, click here to visit our Gallery page and select 'Enchanted Pumpkin Patch' from the down bar.
Earlier this week, Dollar History teacher and Masterchef finalist, Ms McCord, shared some delicious pumpkin recipes on our website. To download them, please click here.