Over 100,000 children pass through their doors every year and all profits from the card will be donated to the hospital.
The Charities Committee have produced a short video to accompany the sale of this Christmas Card, which can be viewed here.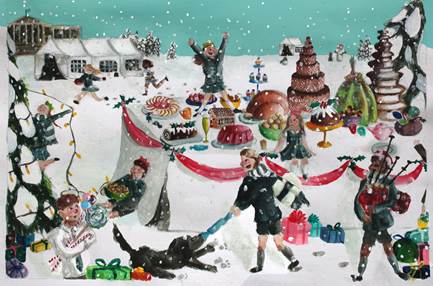 The Christmas Card is a hand-painted original design by Kate (Form V), a Christmas scene full of festive spirit. The card comes in packs of 10 at the price of £4. Orders can be placed via ParentPay, where you can log in and purchase through your account and the cards will be brought home by pupils.
The closing date for orders is Friday 11 December.