Every year, Junior 2 pupils are tasked with developing and delivering a science investigation as part of their homework. Once the investigation is complete, the pupils are required to design a presentation which explains their project and its findings. Typically, this has taken place in the Assembly Hall, where Junior 2 pupils will explain their research to younger pupils as well as a group of accomplished external judges. This is an exciting annual event in the Junior School calendar.
Due to the current pandemic, the event was unable to take place in its current form this year, but Junior School staff were keen to ensure that this year's young scientists wouldn't miss out. Instead of a physical fair, a total of 100 Junior 2 pupils submitted eloquent and cleverly designed video presentations, where they shared their specific findings with flair and great detail. Following this, each pupil met with two of this year's judges via Zoom for a question and answer session. It was very clear how hard the young scientists had worked, and there were an array of different projects, ranging from 'Does TikTok Rot Your Brain?' to 'Does Your Surface Wipe do the Job?' The high calibre and variation in all of the projects led to a very difficult decision for our sixteen external judges.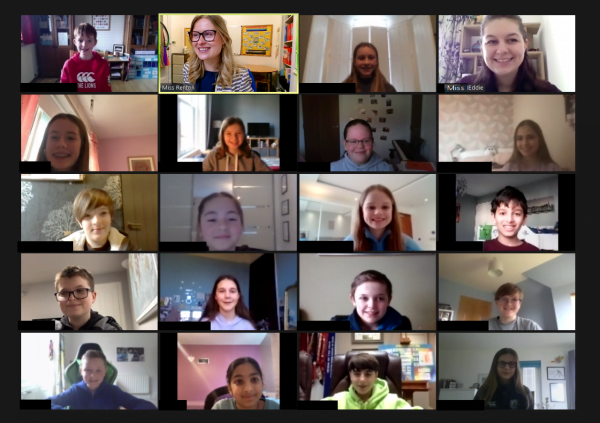 On 26 February, all of our Junior School pupils, Prep 5 and Junior School staff members logged on to Zoom to hear the results of the competition. Our Rector Mr Munro, a former Biology teacher, congratulated all the pupils of their exceptional hard work and creativity before revealing the results:
Special Presentation Awards (an award for outstanding poster, video and presentation skills):
Sophie M
Max M
Highly Commended:
Eddie S
Robert C
Lara C
Harry M
Arjun B
Nikita G
Harry R
Alexander K
Distinctions:
Sophie C
Holly S
Orla R
Lexie C
Harris F
Isla K
Runner up:
Isla T
Winner:
Skyla J
Once the winners had been announced, those who had been placed as with Distinction , Runner-up and our Overall Winner had the opportunity to share  their individual projects and showcase their findings.
Miss Renton, Assistant Head of the Junior School said: "A clear interest in science was evident amongst all the pupils. Everyone should be extremely proud of their efforts and it is really exciting to see science being conducted and celebrated at such a high level at Dollar Academy's Junior School."
Well done to all of this year's Junior 2, as well as to all the Junior School staff who ensured this event remained a part of the Junior School calendar.
To view all of this year's submissions in our Virtual Gallery, click here.