Dollar's very own hockey coach, Miss Katie Robertson, and Eve Pearson (FP 2019) have been selected to represent Scotland at the Commonwealth Games in Birmingham in July.
Miss Robertson, who now has more than 50 Scotland and GB caps to her name, said:
"I am delighted to be selected for my second commonwealth games. It's always special to be chosen to represent your country, but even more so for the Commonwealth games. Birmingham will be as close to a home game as many of us will experience and I know there will be a lot of Scottish supporters down there cheering us on.
I am also delighted for Eve, her selection is testament to her hard work and determination. It was great to see her develop and flourish at school, and now I can't wait to play alongside her during her first international cap. I would also like to take this opportunity to thank Dollar Academy for all the support they have given me over the years"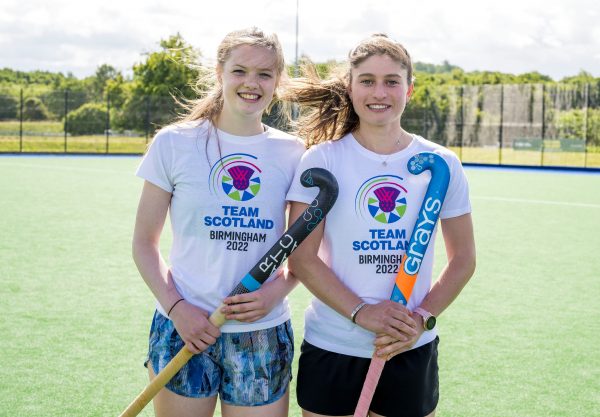 Miss Robertson will play alongside Dollar FP Eve Pearson, captain of the First XI from 2019 – 2020, and a prominent figure in the Scotland Women's team. Since school, Eve has played for both Edinburgh University and the Scotland Women's team.
Eve explained:
"It's such an honour to be selected to represent Team Scotland at the Commonwealth Games. I am also hugely excited as the Games will be my first cap at senior international level. My time at Dollar provided me with a vast array of opportunities to develop as a hockey player and I am very grateful to Miss Allan in particular for all the support given to me."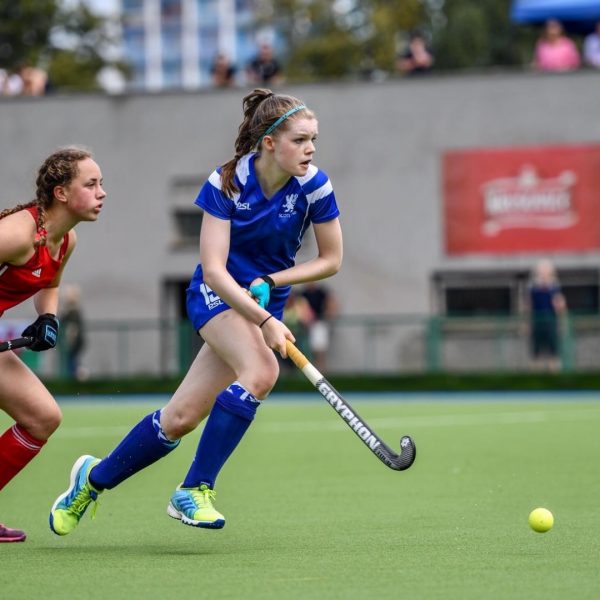 Miss Allan, Dollar's Director of Hockey, expressed her views on the duo's success:
"I am delighted for Katie and Eve. It's a huge honour to play for your country and the Commonwealth Games will be an amazing experience. The first game against South Africa will be Eve's first cap. She was the 1st XI captain when we won the Scottish Cup in 2019 and I feel very proud to have played a small part in her hockey journey so far. On behalf of the school, I would like to wish them every success this summer and look forward to seeing them in action on 29 July."