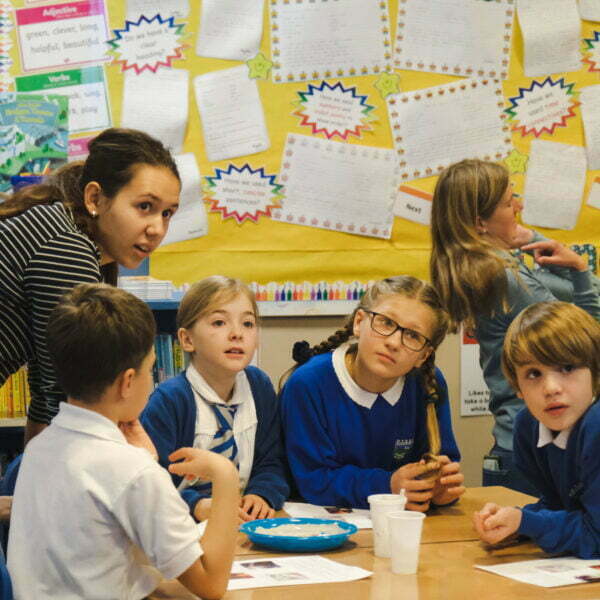 These EU-funded projects aim to support the development, transfer, and implementation of innovative practices in schools. They promote cooperation, peer learning and exchanges of experience at a European level. Unfortunately, after involvement over a period of 25 years, this is our final project- but it's a good one!
Our aim is to produce a science resource pack in order to enable primary teachers to run practical science lessons with their pupils. As part of this initiative, 23 staff and pupils from schools in Belgium, Croatia and Spain spent 6 days in Dollar last week. They were hosted by Dollar Academy families and thoroughly enjoyed the experiences of socialising with, and working alongside, Dollar pupils.
Each partner school has produced one practical lesson with associated resources, and several days were spent learning how to teach each of the 4 lessons, which focus on Magnetism, Fossils, Gravity and The Eye. We then taught these lessons to pupils at our Prep school and at Strathdevon Primary school in order to trial the materials and the lesson plans.
Over the coming year, we will produce the resource packs and will make them available to local primary schools (one will be held at Dollar Academy, and one at Alva Academy, owing to the involvement of the Clackmannanshire STEM officer, Jennifer McLean). Dollar Academy will also run CPD training courses for primary teachers from across Central Scotland to enable them to use our resources and to teach our practical lessons long after the project has ended.
Dr Payne