Sir George Reid, FP (1957) and former Clacks MP, MSP and Lord Lieutenant, was recently made a Knight Companion in the Order of the Thistle at St Giles' Cathedral at an official ceremony this month, followed by a lunch with The Queen, Prince Charles, Princess Anne and fellow members of the Order at the Palace of Holyroodhouse.
Speaking to the Alloa Advertiser, he said: "It was an enjoyable experience. It was unusual for me to be dressed in velvet with a plumed hat and jewellery! I regard it as an experience rather than a rank".
The honour is limited to just sixteen people alongside the Royal Family themselves, and as a member of the Order, Sir George will have the opportunity to attend an annual service in St Giles' Cathedral on the Sunday nearest to St Andrews Day and is also likely to be asked to carry out other duties.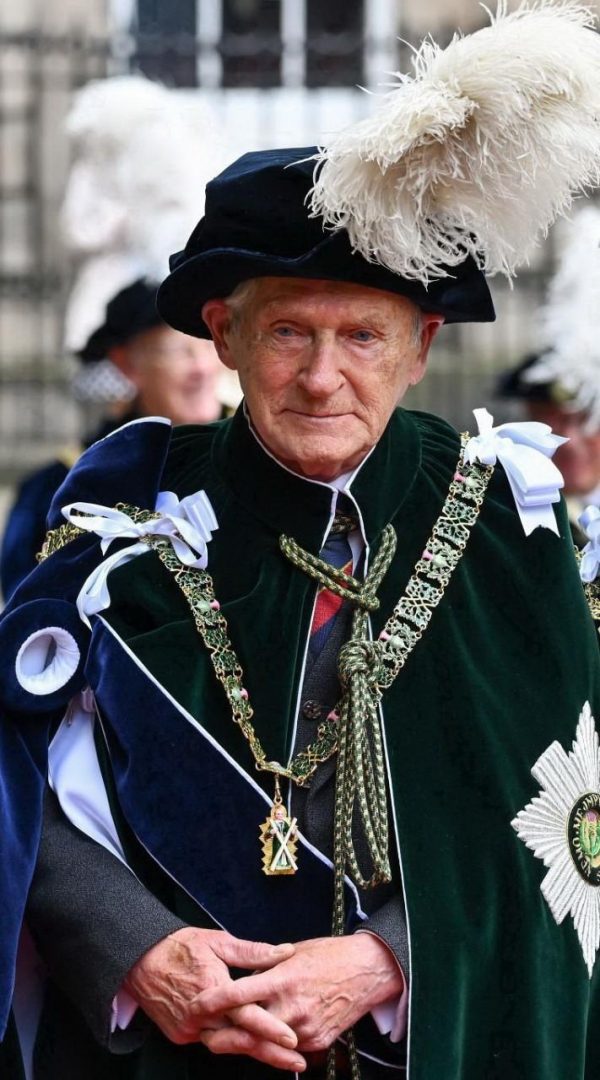 Image courtesy of the Alloa Advertiser 
He added: "I am just what I have always been when I was MP and MSP here. I hope Wee County folk will simply call me George".
"I owe everything to the Wee County. My family was living in Muckhart, Tillicoultry, Menstrie, Tullibody and Alloa from the 17th century onwards. They were shepherds, soldiers, coopers and colliers. My father was born into a desperately poor, widowed family but rose from office boy to be managing director and chairman of Maclays Brewery in Alloa. He never told anybody, but every Christmas he went round Tullibody giving a guinea to poor widowed women. He was one of the first employers in Scotland to hire people with learning and mental health issues. That shaped me, as did my ten years at Dollar Academy when I learned its ethos of working hard, being kind and getting involved".