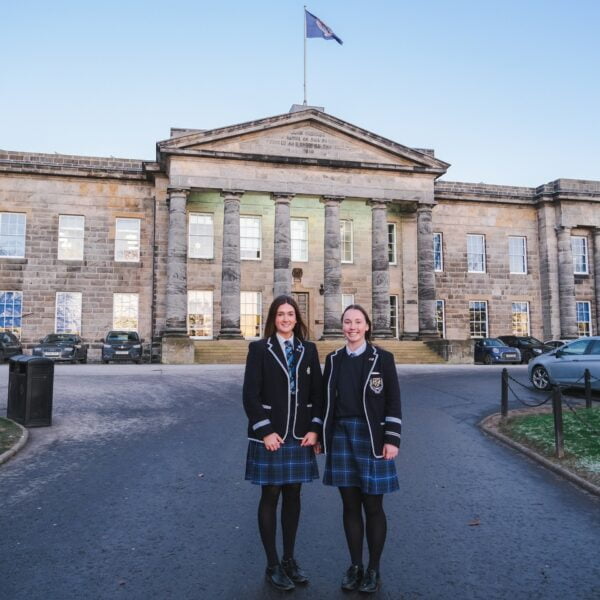 This is an amazing opportunity for the two of us as only the best 18 in the country are selected. As the current captain of Dollar Academy's Rifle Team, I want to set a good example and this is such an amazing way to show everyone what they are capable of doing if they do their best.
The annual exchange has been happening for over a century starting in 1910. The Athelings is the name given to the U18 British Cadet rifle team, who select the best 18 to tour with three non-travelling reserves. The tradition started when parties of cadets from New Zealand, Australia and Canada came to England and a contingent of then 12 English cadets visited Canada. The following year, an increased number of overseas cadets came in 1911 for the coronation of King George V and then a year later in 1912, the exchange continued to start the long-reigning tradition of the annual tour. The name Atheling was introduced by Surgeon Captain Hanson which means "young noble" and is of Anglo-Saxon origin. It was first introduced in 1928 to describe those travelling overseas for exchange and has remained ever since.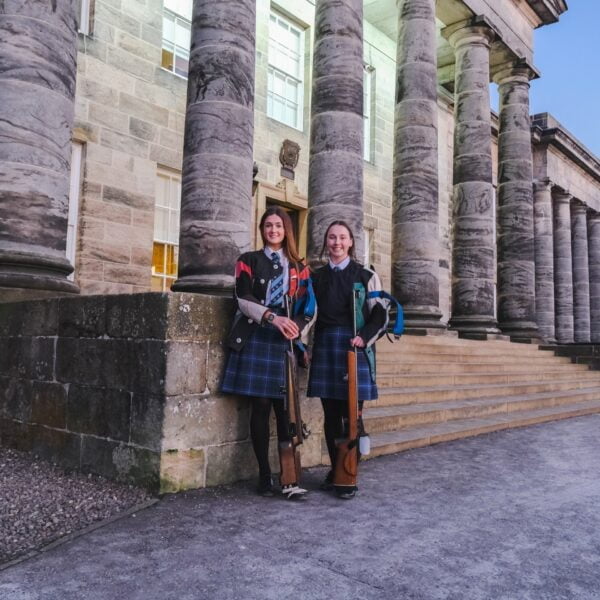 The team travels to Canada, annually to compete against the Royal Canadian Army Cadets' National Rifle Team and also takes part in the Dominion of Canada Rifle Association meeting.
The selection process requires previous shooting from a major event such as the Imperial meeting. This takes place annually every summer down south in the UK's national shooting centre at Bisley. The competition runs over 10 days following the four-day school week competitions, making it almost like a holiday, especially after last year's heatwave.
We found out about the selection in mid-December and we were both so excited. "I'm so excited! We're going to Canada !!!" – Rachel. This quote sums up our excitement at the time. At first, there were a lot of nerves as it is such an amazing opportunity but also such an honour to be a part of the team. Then there was doubt, for me especially. I started to doubt my ability and whether I was good enough to be selected. Fortunately, joy followed. The minute we found out Rachel and I may have shed a single tear each before jumping for joy at the adventure that is lying ahead of us.
Rachel and I are honoured to be a part of this team and are so excited to gain new experiences, new friendships and most of all, more experience in the world of shooting.
This also shows how important shooting should be taken as a sport, especially within the Dollar community. Dollar Academy is the only Scottish school to have a pupil selected for the team which shows that this is one of the only sports that Dollar Academy dominates across Scotland.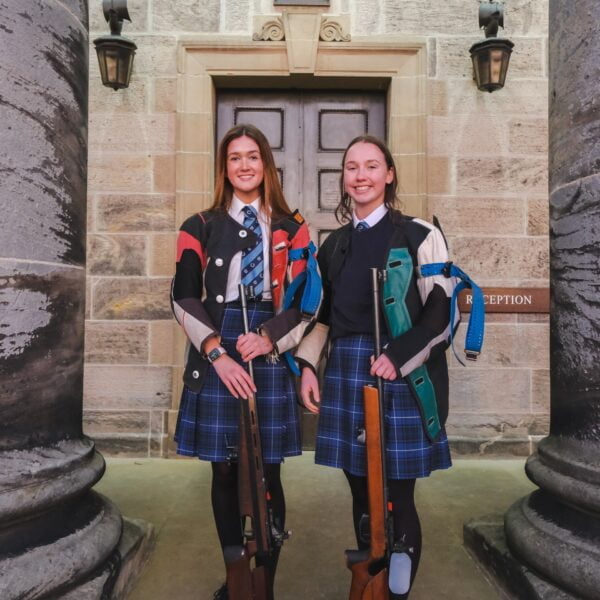 Written by Alexandra (Form VI)